Piano is the heart of everyone's home and you also, right? when comes to move a musical instrument, there's no easy way to get a job successfully. Basically, piano relocation is a laborious and sensitive process that needs careful preparation and performance.
Our step by step guide on how to move piano successfully definitely make you stress-free. This steps all from our experienced piano movers in Rockville. Let's start
Have a look easiest way to relocate a piano without a bit of damage.
What You Need to Move a Piano to Moving Truck
Taking pianos with you is not as easy as you might think. This is an extremely heavy, big, and oddly shaped object. The first step is to locate a moving company that can deal with pianos.
If you owner of a grand piano, stop thinking more and enlist professional crew. Amateur movers haven't full knowledge to experiment with those. If you require DIY piano moving tips So, for the shifting of a piano you needed the right type of equipment :
Packing tape
Work gloves
Plastic wrap
Moving blankets
Heavy-duty piano dolly
Dolly straps
Weight lifting straps
Piano skid board
Van ramp
Cardboard pads
Four strong movers minimum
Preparing to Move Piano ( Grand piano/ Upright piano)
If you are resident of Maryland, Virginia, and Washington DC., our professional residential movers in Rockville have all the technique to protect piano damage, as well as move safely, quickly and absolutely. Before starting piano moving follow the residential moving tips very carefully.
There are many steps involved during moving a piano to a new location because it's heavy lifting. No matter whether your moving process on handling the task on your own or decide to request a relocation company for support.
Moving an Upright Piano
Basically, you need plenty of preparation when you want to move your piano. You can protect the piano keys and pedals to move an upright piano. Cover with the blanket properly and tape to secure, placing them on the front, back and four corners accurately. Now your upright piano is protected by blankets then safely run up onto the dolly. After having placed the piano on the dolly, transport it slowly & carefully onto your moving truck. Beware to avoid back injuries; the moving team should take particular caution.
Moving a Grand Piano
You should always lower and secure the top lid of a grand piano before relocating it. If possible, disassemble the piano's pedals and legs with a screwdriver. Ensure that all the legs are turned off carefully. All sides and the lid of the piano should be wrapped in moving blankets. All blankets should be taped together.
You must wrap the piano's legs and pedal in separate blankets. Make sure all will be safe & secure longer, Afterwards, tilt the piano gently to the piano board. Assure piano to the piano board with straps. Yes, you successfully move the grand piano into your new home, you have to re-assemble now. Connect a team of experts to help you with this part as well.
Expert Advice For How to Move Piano Successfully :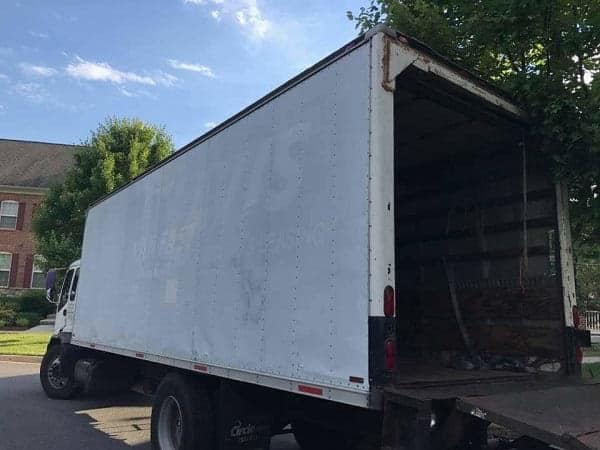 However, if hiring proficient personnel isn't your timetable or budget, now you try to move most pianos with the help of friends. Since pianos are extremely valuable, it is especially important that they be handled with the utmost care, contact professional movers all that is especially needed.
A grand piano's weight 1,000 pounds at least, If you want to relocate own; I strongly recommend through it to experienced piano moving services in Rockville MD providers . We've had lots of upright pianos/ grand pianos moving experiences before. Only true moving professionals can do few steps in these exceptionally large pianos with the right equipment and handling. moreover, if there are particularly narrow doorways, hardwood floors, or steep stairs engage, I would say recruit experts as well.
Pro Tips :
You're still convinced you could move the piano yourself? Take a look, We've listed some helpful tips below.
Check it out
Pianos come in a wide range of pianos sizes and shapes so you have to pick a suitable size moving truck. Furthermore, they are extremely expensive, costing up to $100,000. Pianos are among the most valuable & heavy objects in many homes. Consequently, there is no doubt this stuff need inner mechanics, secure blankets cover when pick up & lift the piano. Move an upright piano/ grand piano or baby grand piano?
Want to move long distance or local? Our remarkable professional mover assist in moving pianos with proper equipment which saves your piano keys, piano legs from serious injury.
You should tune your piano after the move and clean it with a damp washcloth as soon as the move is over.
Prefer to Hire Professional Movers?
There is a possibility for damage and problems when moving a piano from one place to another. That's why the professional MD movers highly suggest hiring a high-class local and long-distance moving team to create a successful move. A professional moving company in Rockville is available if DIY piano moving is not appropriate for you.
To find the best moving company to move other furniture including a valuable piano, check out our residential & apartment movers Rockville MD's reliable movers. Yes, don't be panicked, our company is licensed, insured & cost-effective, and there is an opportunity to save money. so you can relax that your belongings ( and your piano) will be in expert hands.
Conclusion
I think you'll get full guideline on how to move piano successfully. If you need more help or need more advice then call our DMV MOVERS LLC.