"There Is NO Disagree" every American desires to relocate appropriately and quickly without having to hassle about. Isn't it? I know I'm right, obviously. May be asking yourself, "who are the best moving companies near me?!"
Yeah, you will discover #1; just follow me, right? For your safe and worry-free moving journey, Movers in Rockville MD inviting you.
Although moving home or business one of the most simple cases to do ever, UNFORTUNATELY most amateurish moving guys make this complicated. Whatever be "Cool, Cheer Up." DMV MOVERS LLC offers exclusive moving home services depending on your NEEDS, TIMESCALE, and BUDGET.
Believe us; it won't be "HORROR STORIES." let's begin.
Exceptional Urgent Moves? Call To The Professionals Moving Company
Booking first will also allow us to plan your relocation excellent.
How to move fragile items? And unusual items? Or exceptional items? For example, piano, fine art, pool tables, guns, oversized equipment, antiques, etc are precious. Please make sure that which movers you want to hire are capable of relocating your whole belongings properly with moving experience. Have you some more extensive or more expensive items? 
However, if so, you should contact an experts and reliable moving service company, who have previous relocation business practices. Ensure that you're aware of accurately what staff you hired will and will not relocate safely to a new home. You don't need to concern about those moving equipment problems. DMV MOVERS LLC is here.
Awesome, Planning is key to a successful, stress-free long distance move or local. Based on a reasonable plan, Rockville moving will make ACCURATE PLAN and HARD WORK to complete your move successfully. Best moving company Maryland Moving Rockville MD staffs are very experienced and expert in every kind of residential and commercial project run.
Any sort of moving needs? Special packing unpacking services? A Top-quality moving services is here.Why won't you take advantage of a quality service moving company?
You Are The Luckiest People Who Touch Movers In Rockville MD Service
Fortunately, it's high time to contact Local/ Long distance Maryland in Rockville moves. Check out DMV MOVERS LLC some specialty list. The choice for you:
100% Satisfaction Guarantee
Licensed/ Insured/Bonded
New Trucks. Multiple Sizes
No Tension, Your Move Is Insured
Always turn up On Time 
You'll Get a Answer the Same Day Whatsoever You Requested
Free Information And Free Quotation
Full-Service Relocations
Last-Minute Mover
No Surprises Pricing
Capable Movers Who Can Speak Multiple Languages
Emergency Relocation? Arranged Within 24 Hours
Clear Planning Moving Services
Quotations That Offer A Cheap Price And No Extra Charge
Moving And Storage Rockville Moving
Same Team Load/Drive/ Unload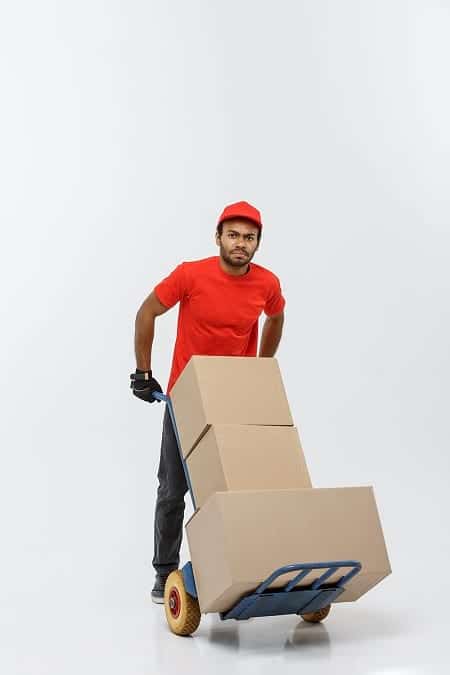 DMV MOVERS LLC A Few Services Lists Just Check-Out
Basically, a trustworthy experience moving company able to provide any solutions for whatever moving problem is. Many challenges can arise in a moving journey time; Movers in Rockville MD, will solve all the entire trouble.
Local Movers Services
Cheap/Cost-Effective Move
Small/ Big Moves
Furniture Movers
Specialty Movers
Boxes/Fine Art Moves
Hot Tub Moving Companies
Last-Minute Movers
Pool Table Moves
Apartment Movers
Office Items Move
Hospital/ College Move
Residential Services
Commercial Services
Special Senior Move
Pet Mover
Auto Movers
Emergency/ Same Day Moving
DMV MOVERS LLC prides itself on having the experience and the knowledge to provide quality from planning to the end of moving day.
Lots of moving items boxes? A large number of home belongings? Demand particular quote? Cheap long distance movers are always responsible for helping you out. DMV MOVERS LLC has lots of moving experience, packing services, special navigation companies, and excellent customer Service Company reviews in long-distance and local moves.
Willing to make an easier move? Get questions now from the top companies moving near you! Contact: (240) 690-1101
Professional movers are making your move Easy, Affordable, and Enjoyable.
Reasons To Hire Professional Local Movers?
Great questions. Truly speaking, preparation for a move can be fantastic and stressful at some times. Basically, it depends on which type of team member you hired.
BE CAREFUL. Some moving team can destroy you all plan; on the other hand, Professional DMV MOVERS LLC realizes how to navigate the roads and handle your belongings safely and protected.
Yes, if you're looking for a talented mover squad in Washington DC to help you out from a larger home to a smaller one, you can contact the best moving companies in Baltimore MD, without hesitations. Great Guys highly recommend Maryland Rockville moving offers the ultimate stress-free relocation experience, everything whatever you demand.
DMV MOVERS LLC understands that moving is a stressful event for every person. Rockville MD junk removal company is ready to reduce your ANXIETY and offer you JOYFUL life.
How To Find a professional, Reliable Relocation Services?
Wonderful, Thanks for the valuable questions. Reliable movers professionally trained, background checks, and drug tested move teams, which DMV MOVERS LLC have ideally.
Reputable and dependable moving companies should be insured, licensed, and believe responsible for your belongings when packing and transferring.
Relocating to a new home can be difficult if you choose the wrong across-the-country moving service—professional local moving companies all site experience movers' right beside you. You'll be happier soon, GUARANTEED.
GIANT or LUXURY furniture move? STORAGE needs? Movers in Rockville have a secure storage facility. DMV MOVERS LLC team can do absolutely right with previous relocation experience.
Zip code-wise relocation? Obviously, yes, possible to just inform Maryland Rockville guys. Special wrapping services? There is no tension, highly recommended Rockville MD moving services able to specialized packing unpacking, loading-unloading, and years of experience.
Why Need To Choose A Professional?
In reality, Professional movers perform professionally, capably. They are trained, expert, work with great speed, maximizing capacity, and competent moving techniques to ensure your household belongings are properly wrapped, move safely, unload new place intact and unbroken.
Whether it's for long distance or local moving, residential or commercial needs, authentic professional DMV MOVERS LLC besides you for any situation with almost respect and care.
Trust us, the best moving company near me would love to help you out with premium services every move needs. Long distance moving or local moving services Movers in Rockville MD ensure your valuable equipment safe and attain customers satisfaction. Movers in Montgomery country MD junk removal services are here to help you out with the complete situation.
Yes, Rockville Maryland, completed thousands of projects in long distance moving and local sectors. As a result, DMV MOVERS LLC has in-depth knowledge and the right equipment to make sure your move successful. Make your next residential or commercial a smooth, stress-free shift!
DMV MOVERS LLC vows to deliver exceptional service to every client.
Do You Need Last Minute Or Emergency Move?
UNFORTUNATELY, an emergency can come up anytime, anywhere. Need to go destination early? Now time to contact an expert cross-country move! Need to move across-the-country or locally same day? Would you like junk removal services?
Actually, Relocating to a new home can be difficult if you choose the wrong across-the-country moving service—professional local moving companies all site experience movers' right beside you. You'll be happier soon, GUARANTEED.
Your moving day coming soon? Cheapest way to move long distance or local? Contact by phone number or by email for free moving supplies quote. Long-distance moving companies cross country move is very unique than others moving company, because of our responsibility and extra care. Thus, international van lines would like to ensure the safe relocation of your family and valuable items.
How DMV MOVERS LLC systematize A Last-Minute Move? No need to concern; your all tension is our now. Contact us directly for your last-minute or same-day relocation. Is next-day moving requirements or emergency moving? Movers in Rockville are available 24/7 for you and your short notice shipping requests.
GET UP. If you're in the Washington DC, MD area and looking to move here or from out here, moreover contact DMV MOVERS LLC today to figure out how our staff can make your move without any displeasure. Get a free moving services quote: (240) 690-1101
However, the final decision is yours!
ATTENTION: Actually, Who Doesn't Like Discounts?
GREAT NEWS, Local movers Virginia Washington propose special discounts and high-class customer service that choose to move with us. Do you have specialty belongings that need move? Need storage units' services? Transition to your next destination early? Ask DMV MOVERS LLC: (240) 690-1101
Do you wish comfortable moving experience? You should need the best movers in Rockville MD local movers/long distance because of excellent services. DMV MOVERS LLC has the exact price and flexible moving services with no competitive prices.
Heavy items or special items? Movers MD have all the proper solutions with professional experience. Movers in Rockville MD, suggest a high level of service with utmost care. Movers in Washington achieve lots of client peace of mind with our outstanding customer service, I mean help.
On the whole, it would be best if you read up on these liabilities because you don't get these other moving companies.
 There are a few different, frankly. Professional movers and packers take an inventory menu of all the equipment which plan to relocate and trustworthy end up too.
Am I At Risk For COVID-19 When Moving?
Definitely, you are 100% risk-free from COVID-19. Relocation is stressful; during a pandemic, it is even more complicated. Just calm and take breathe.
"SAFETY FIRST" is at the core of the entirety of DMV MOVERS LLC's performance. Have you worried about Covid-19 cases? Best moving companies Montgomery county N.D. every professional is committed to carrying out to new homes carefully and safely.
We're requesting our clients to follow basic protocol-related activities of social distancing.
Now, our best piece of advice is that only one family member acts together with the crew on move time if possible. Ensure we have moving experience of this pandemic situation and maintain proper social distancing during the Relocation to protect your family.
Social distancing will be dangerous even after a COVID-19 the vaccine is accessible, according to Dr. Anthony Fauci, director of the National Institute of Allergy and Infectious Disease. "I think abandoning it completely would not be a good idea," said
Fauci in a State of the Union interview in November 2020.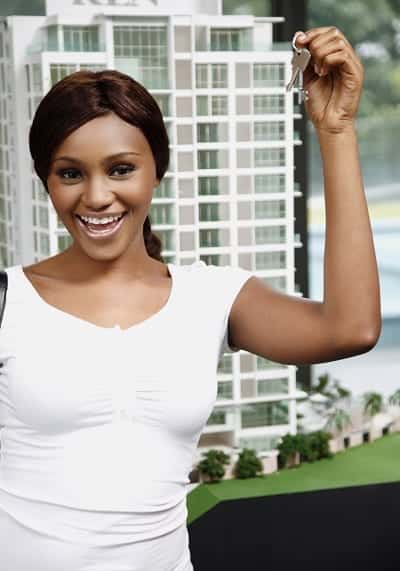 DMV MOVERS LLC obey the best way to stay safe is to take everyday protective actions:
Clean your hands often.
Either with soap and water for 20 seconds or a hand sanitizer.
Get a COVID-19 vaccine when it's available to you.
Wear a mask to protect yourself and others and stop the spread of COVID-19.
Stay at least 4 feet from others who don't live with you.
Avoid crowds and poorly ventilated spaces. The more people you are in contact with, the more likely you will be exposed to COVID-19.
Cover your cough or sneeze with a tissue, then throw the tissue in the trash.
Clean and disinfect frequently touched objects and surfaces daily.
Monitor your health daily. Avoid close contact yourself.
Please call (240) 690-1101 office phone number or send us an email to get free estimates to quote one of our expertise. Check out Gaithersburg MD movers' five-star reviews, and you will be sure what DMV MOVERS LLC's performance is. Don't be troubled about getting overwhelmed by your to-do list!
Yes, by following these above roles, we can save our FRIENDS, FAMILY, and BELOVED one from covid-19.
What is a secure relocation service? Well, a safe move means you don't have to upset about belongings damages. Based on the pre-move time to the settling-in point, Movers in Rockville MD, protect all like an equipment owner.
High-quality, great moving crews, wish to make your move trouble-free and enjoyable. Contact the DMV MOVERS LLC at Silver Spring Moving and Storage today!
Get a free quote for your move. Phone number steps away from PROFESSIONALS.