Are you searching for a professional moving company in Virginia Beach you can trust? We guarantee that your next transition will be easy, stress-free, and simple.
Let us provide you with exceptional, professional, friendly service. You can rest easy knowing your valuables are in good hands. An efficient moving process will save you time and energy
We hold our Virginia Beach best movers, staff, and drivers to the highest standards of professional excellence in the moving industry. You can rely on VA's experienced movers to provide you with fast, affordable, and reliable service. Relax. Read on below.
The Average Cost To Hire A Virginia Beach Moving Company
Our full-service Virginia Beach movers are the most cost-effective option, however, convenience is not free. Virginia Beach moving costs are listed below.
| | | | | |
| --- | --- | --- | --- | --- |
| Home Size | Avg. Total Cost | Cost/Hour | # Of Movers | # Hours |
| Studio | $243 | $98 | 2 movers | 3 hours |
| 1 Bedroom | $341 | $98 | 2 movers | 4 hours |
| 2 Bedroom | $556 | $137 | 3 movers | 5 hours |
| 3 Bedroom | $1,297 | $192 | 4 movers | 8 hours |
| 4 Bedroom | $1,489 | $192 | 4 movers | 9 hours |
| 5+ Bedroom | $2,297 | $269 | 5 movers | 10 hours |
Put Your Trust In Moving Services In Virginia Beach
No Hidden Fees or Charges
Free Estimates
Local Moves and Long Distance Moving
Home and Office Moves
Additional Valuation Coverage Available
Packing and Unpacking Services
Affordable Moving Boxes and Packing Supplies
Licensed, Bonded, and Insured
Respectful of HOA Guidelines
Member of the Better Business Bureau
Last Minute & Emergency Relocation Services Available
Clean Trucks, Proper Equipment & Pads
Willingness to Make Additional Stops
Why "Relocation Company In Virginia Beach" Different Than Others
In general, there are several factors that can differentiate our VA moving company from another:
Reputation: A good reputation is one of the most important factors that can set our moving company apart. Positive reviews, referrals from satisfied customers, and awards or certifications can all help to establish our company's reputation.
Experience: Our experienced moving company may also have more specialized knowledge, such as how to safely move delicate or valuable items. They are to have encountered a wide range of moving situations and be equipped to handle them. 
Services Offered: If a company offers services that others don't, that can be a key differentiator. Our moving team offers a wider range of services than others, such as packing, unpacking, storage, or specialized moving services (such as piano moving). 
Price: Moving costs can vary widely, and our Virginia Beach relocation company may be more affordable than others. However, it's important to consider factors beyond price alone, such as the quality of service and the company's reputation.
Customer Service: The level of customer service our moving company provides can also set them apart. Friendly, responsive, and helpful staff can make the moving process much smoother and less stressful for customers.
Ultimately, our relocation company in Virginia Beach is best on a variety of factors, including their specific services, pricing, reputation, and customer service.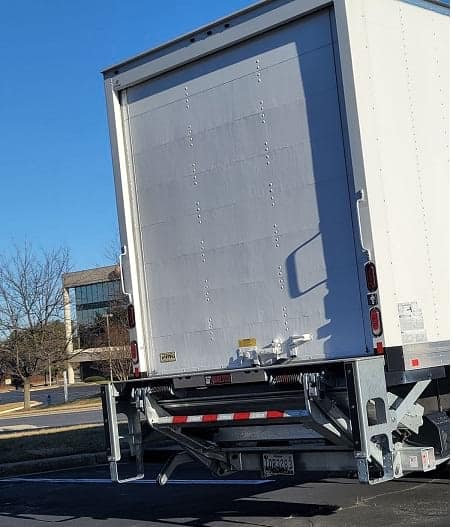 Full Moving Service Price Hourly:
2 MEN + 17ft BOX TRUCK = $350 (Min 2 hours moving, additional hour will be $120 per hour)
3 MEN + 26ft BOX TRUCK = $700 (Min 3 hours moving, additional hour will be $160 per hour)
4 MEN + 26ft BOX TRUCK = $900 (Min 4 hours moving, additional hour will be $190 per hour)
Labor Only Service Price Hourly:
2 MEN =  $95/HR  ( 2 Hrs Min. Plus One Trip Charge )
3 MEN = $139/HR ( 3 Hrs Min. Plus One Trip Charge )
4 MEN = $160/HR ( 4 Hrs Min. Plus One Trip Charge )
NOTED:
We've available various size trucks. Price will be changed if you choose your preference.
Long-distance costs will be different depends on the packaging, vehicle, and moving distance.
Insurance and toll-fee will make price variances.
ADVICE : Just call us or make form fill up to get a free quotation about your Moving.
Finally, our Moving Company In Virginia Beach proudly serves Virginia Beach, Norfolk, Chesapeake, Portsmouth, and the rest of the Hampton Roads area. As the best moving company in the industry, we take pride in being the best. This will save you time, money, and, ultimately, headaches when moving next time. With our professional movers, we'll move your home, office, or storage unit safely to its new location. Let us give you a FREE in-home estimate today.