Moving Company in Rockville MD - DMV MOVERS LLC
During a move, there're a million factors to consider, but you shouldn't overlook the moving company. However, if you desire transparent pricing, value-for-money, and top-notch service, you can rely on our moving company in Rockville MD to simplify the relocation.
DMV MOVERS LLC have set high standards for the improvement of their image as a moving industry. Whenever possible, our rockville movers strives for 100% customer satisfaction. See how our Rockville movers can handle the move of your business or home with ease & fun by checking their online reviews. We can move to or from Rockville to anywhere in the United States.
DMV MOVERS LLC (based in Rockville, MD, a reputable & affordable moving company) has built a solid customer service by focusing on the crucial point. Luckily, getting you moved with the highest levels of security possible will ensure a smooth, seamless, and stress-free relocation. With our strong Rockville movers, you never need to worry about your belongings being damaged or injured while moving.
DMV MOVERS LLC is a premier moving company in Rockville MD that provides local, long-distance, commercial, residential, and specialty services as well. After almost two decades of moving experiences, we've extended our service to all of Maryland, Virginia, and Washington, D.C.
With exceptional service and affordable rates, DMV Moving is the team you can trust with your next move.our team of experienced and knowledgeable movers are committed to ensuring you have a smooth process from start to finish.Our company consists of trained, professional, energetic and caring individuals. So the next time you find yourself in need of movers, contact the team that believes quality and professionalism are never out of style.
Types Of Our Moving Services In Rockville MD
Just take a glance at our types of moving services in Rockville :
Quick Service –
Load and Unload only of your rental truck (Only Movers)
Standard Service –
Load and Unload of our company trucks (Movers And Trucks)
Full Service –
Packing, Load & Unload (All Sort Of A to Z Services)
Choose Our Rockville Movers For Safer & Faster Moving Services
Yes, you will discover all by hiring us.
Best Long Distance/ Local Relocation
Best Residential/Commercial Moves
Excellent Packing And Unpacking
Safely Loading And Unloading
Best Cost-Effective Pricing Offers
Best For Customizations And Storage Facility
Excellent Customer Satisfaction Reviews
Last-Minute Moving For Customers Urgency
Large & Heavy Item Moving (Piano, Pool Table, Fragile, Etc.)
Boxes & Moving Supplies
Offers All Of The Services You Necessary
A Great Reputation/ Extra Moving Help
Have All-Vehicle As Needed Storage Units/ Furniture Safety/ Storage Solutions
Registered By Better Business Bureau
NO HIDDEN FEES
Why We're The Best Moving Company In Rockville MD?
Come see for yourself what makes us one of Rockville's leading movers by contacting us or visiting us in person. Our team of professionals and courteous staff will give you the attention and time you deserve.
We only use biodegradable and recyclable packing supplies, eliminating the need for landfills and reducing waste.
Our local community is very important to us, & we give back to organizations in our community and around the world.
One of the primary reasons why we are trusted by Rockville residents is our 5-star reviews.
With over a decade of experience, our movers are committed to impressing you. Thus, you will request them by name whenever you call.
Taking care of your belongings is our priority in order to reduce the chances of loss and damage. We provide excellent customer service, as well as being fully insured for a hassle-free move.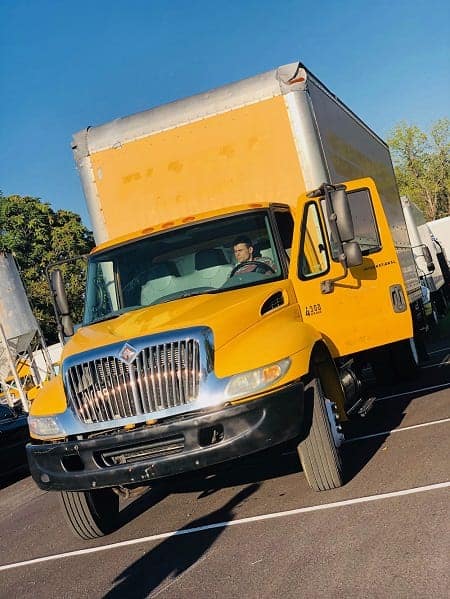 No matter where you are moving, you can count on us to handle your move quickly. Keeping you waiting isn't fair to you, and we value your time. No-show movers ruin everyone's day – we show up on time!
Our customer support team is the best in the industry. Experienced and knowledgeable employees will help you to move accurately. When theft, loss, & damage occurs, you can easily contact the claims department.
Our Moving Services Providing Area's
Check Our Official Videos
More Than 50 Cities We Served
More Than 50 Cities We Served
All Sort Of A to Z Moving Services
Why You Should Hire Our Trusted Movers In Rockville, MD Today?
Would you like to hire the same day movers near me? Do you need an emergency relocation service today? Do you desire last minute moving assistance now? Luckily, here's is the best place for you.
However, whether you are moving your home or business to a more convenient location, let us help you! Basically, our Rockville Movers have the ability to create great service for those in need of movers ASAP.
In most cases, even with an emergency move, you can complete the move within a reasonable amount of time. Please let us know if you will be moving out or moving in right away so that we can schedule the move. 
As a 24/7 service, we will help you get into your new home as quickly and efficiently as possible, regardless if it's a residential or commercial building.
We'll pack your items securely in our truck. We will pay close attention to the packing process for every item. All apartment and condo rules will also be followed.
Pack up your possessions, and we will transport them to the new location on time. If you need other items along the way, we can stop.
Upon arrival, we will be happy to arrange furniture where you want it. We can help you if you need to move in a hurry. 
Moving company in Rockville can handle any type of move, whether it's same-day or any other type.
Customers who need our Rockville moving services in an emergency will receive special attention from us. Find a reliable and trustworthy moving company near you by contacting us. Then, you can relax. We've got you covered!
Full Moving Service Price Hourly:
2 MEN + 17ft BOX TRUCK = $350 (Min 2 hours moving, additional hour will be $120 per hour)
3 MEN + 26ft BOX TRUCK = $700 (Min 3 hours moving, additional hour will be $160 per hour)
4 MEN + 26ft BOX TRUCK = $900 (Min 4 hours moving, additional hour will be $190 per hour)
Labor Only Service Price Hourly :
2 MEN =  $95/HR  ( 2 Hrs Min. Plus One Trip Charge)
3 MEN = $139/HR ( 3 Hrs Min. Plus One Trip Charge)
4 MEN = $160/HR ( 4 Hrs Min. Plus One Trip Charge)
NOTED : 
We've available various size trucks. Price will be changed if you choose your preference.
Long-distance costs will be different depends on the packaging, vehicle, and moving distance.
Insurance and toll-fee will make price variances.
ADVICE : Just call us or make form fill up to get a free quotation about your Moving.
Get Your Free Moving Quote
Now you can stop searching! You've found the top moving company in Rockville MD. We offer free and accurate residential and commercial moving estimates. Fill out this form or by calling us today. It would be our pleasure to assist you.
You know all about Dos and Don'ts of Relocating to the Suburbs. Learn Rockville movers practical tips, insights, & strategies for a successful suburban move.
Read More »
It's a new chapter, Best Practices and Tips When Moving to a New Office. It's not just theories, but living, breathing entities shaping your success!
Read More »
When you need movers to move furniture in house our Rockville movers are ready to help. You must call the DMV MOVERS LLC team for your next furniture relocation.
Read More »
Ludvík Vorel
October 21, 2023.
If you want a quick, efficient and reliable moving company then look no farther. Moved 3 rooms in 3 hours.The communication was great and the pricing was clear. Professional and courteous. Overall I would strongly recommend
Robert Gonzalez
October 15, 2023.
They are so quick all around. Easy & fast communication and I recommend these folks for any future moves.
Teresa Flores
October 15, 2023.
Professional, friendly and efficient. Price is extremely good! Best movers ever, this is the second time I have used them. I would highly recommend!!!
Danupon Korntum
October 10, 2023.
Just completed a move with this business. I'm incredibly happy with everything. Recommended.
Ornanong Pansuwan
October 10, 2023.
Responsive and organized moving company! The movers were incredibly friendly and work hard. Bless Them.
Cameron Lane
October 3, 2023.
These dudes finished the job in way under the estimated time.They broke everything down and put it back together with no problem.
Sancuizer G
September 30, 2023.
Real bad experience and Do not Recommend these movers !! Charged me more for the move than what we initially agreed upon and demanded payment to unload my stuff. The only positive is the team of movers that showed up. Great guys and did a great job..
Leo Lara
September 27, 2023.
Best group of movers in Rockville I had.They arrived on time and made the total moving process very easy.Everything was scratchless even they used stairs.I reffer them as best movers in Rockville.We'll definitely be using them again for our next move.
Jack Edwards
September 24, 2023.
This moving company is exceptional and I would highly recommend them and WILL use them again. I moved from Rockville to NYC, from the very first contact to the very end of my move, they exceeded my expectations! They were professional, courteous and very careful with my belongings. Thank you Best Moving Company in Rockville!!
Alexandra Ecoff
September 22, 2023.
I strongly suggest you do not use this company to help you move. They demanded payment before my items were even moved in. Not only did they damage my furniture, but they did absolutely nothing to remedy the situation. It took one week for them to come look at my damaged items, another week of calling to follow up, and eventually they started ignoring my phone calls and texts. They were very rude on the phone and had very poor customer service. The manager is rude, pushy and the company overall is shady.I will be reporting them to the Better Business Bureau. Take your moving needs elsewhere.