During a move, there're a million factors to consider, but you shouldn't overlook the moving company. However, if you desire transparent pricing, value-for-money, and top-notch service, you can rely on our moving company in Rockville MD to simplify the relocation.
DMV MOVERS LLC have set high standards for the improvement of their image as a moving industry. Whenever possible, our rockville movers strives for 100% customer satisfaction. See how our Rockville movers can handle the move of your business or home with ease & fun by checking their online reviews. We can move to or from Rockville to anywhere in the United States.
DMV MOVERS LLC (based in Rockville, MD, a reputable & affordable moving company) has built a solid customer service by focusing on the crucial point. Luckily, getting you moved with the highest levels of security possible will ensure a smooth, seamless, and stress-free relocation. With our strong Rockville movers, you never need to worry about your belongings being damaged or injured while moving.
DMV MOVERS LLC is a premier moving company in Rockville MD that provides local, long-distance, commercial, residential, and specialty services as well. After almost two decades of moving experiences, we've extended our service to all of Maryland, Virginia, and Washington, D.C.
With exceptional service and affordable rates, DMV Moving is the team you can trust with your next move.our team of experienced and knowledgeable movers are committed to ensuring you have a smooth process from start to finish.Our company consists of trained, professional, energetic and caring individuals. So the next time you find yourself in need of movers, contact the team that believes quality and professionalism are never out of style.
Types Of Our Moving Services In Rockville MD
Just take a glance at our types of moving services in Rockville :
Quick Service –
Load and Unload only of your rental truck (Only Movers)
Standard Service –
Load and Unload of our company trucks (Movers And Trucks)
Full Service –
Packing, Load & Unload (All Sort Of A to Z Services)
Choose Our Rockville Movers For Safer & Faster Moving Services
Yes, you will discover all by hiring us.
Best Long Distance/ Local Relocation
Best Residential/Commercial Moves
Excellent Packing And Unpacking
Safely Loading And Unloading
Best Cost-Effective Pricing Offers
Best For Customizations And Storage Facility
Excellent Customer Satisfaction Reviews
Last-Minute Moving For Customers Urgency
Large & Heavy Item Moving (Piano, Pool Table, Fragile, Etc.)
Boxes & Moving Supplies
Offers All Of The Services You Necessary
A Great Reputation/ Extra Moving Help
Have All-Vehicle As Needed Storage Units/ Furniture Safety/ Storage Solutions
Registered By Better Business Bureau
NO HIDDEN FEES
Why We're The Best Moving Company In Rockville MD?
Come see for yourself what makes us one of Rockville's leading movers by contacting us or visiting us in person. Our team of professionals and courteous staff will give you the attention and time you deserve.
We only use biodegradable and recyclable packing supplies, eliminating the need for landfills and reducing waste.
Our local community is very important to us, & we give back to organizations in our community and around the world.
One of the primary reasons why we are trusted by Rockville residents is our 5-star reviews.
With over a decade of experience, our movers are committed to impressing you. Thus, you will request them by name whenever you call.
Taking care of your belongings is our priority in order to reduce the chances of loss and damage. We provide excellent customer service, as well as being fully insured for a hassle-free move.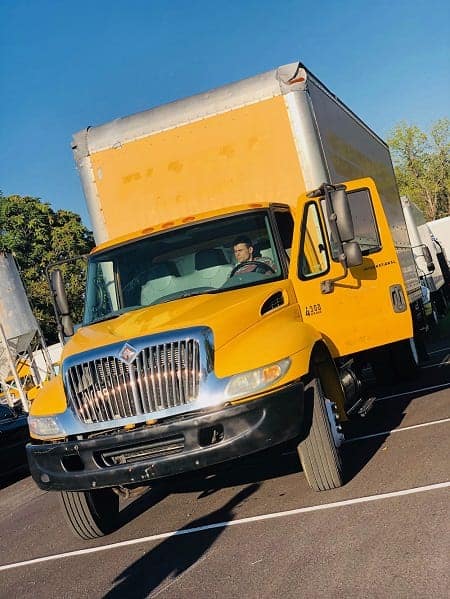 No matter where you are moving, you can count on us to handle your move quickly. Keeping you waiting isn't fair to you, and we value your time. No-show movers ruin everyone's day – we show up on time!
Our customer support team is the best in the industry. Experienced and knowledgeable employees will help you to move accurately. When theft, loss, & damage occurs, you can easily contact the claims department.
Our Moving Services Providing Area's
Check Our Official Videos
Maryland

More Than 50 Cities We Served
Virginia 
More Than 50 Cities We Served
Washington DC
All Sort Of A to Z Moving Services
Do You Need Last Minute Or Same Day Rockville Moving Services Near Me?
Would you like to hire the same day movers near me? Do you need an emergency relocation service today? Do you desire last minute moving assistance now? Luckily, here's is the best place for you.
However, whether you are moving your home or business to a more convenient location, let us help you! Basically, our Rockville Movers have the ability to create great service for those in need of movers ASAP.
In most cases, even with an emergency move, you can complete the move within a reasonable amount of time. Please let us know if you will be moving out or moving in right away so that we can schedule the move. 
As a 24/7 service, we will help you get into your new home as quickly and efficiently as possible, regardless if it's a residential or commercial building.
We'll pack your items securely in our truck. We will pay close attention to the packing process for every item. All apartment and condo rules will also be followed.
Pack up your possessions, and we will transport them to the new location on time. If you need other items along the way, we can stop.
Upon arrival, we will be happy to arrange furniture where you want it. We can help you if you need to move in a hurry. 
Moving company in Rockville can handle any type of move, whether it's same-day or any other type.
Customers who need our Rockville moving services in an emergency will receive special attention from us. Find a reliable and trustworthy moving company near you by contacting us. Then, you can relax. We've got you covered!
Full Moving Service Price Hourly:
2 MEN + 17ft BOX TRUCK = $350 (Min 2 hours moving, additional hour will be $120 per hour)
3 MEN + 26ft BOX TRUCK = $700 (Min 3 hours moving, additional hour will be $160 per hour)
4 MEN + 26ft BOX TRUCK = $900 (Min 4 hours moving, additional hour will be $190 per hour)
Labor Only Service Price Hourly :
2 MEN =  $95/HR  ( 2 Hrs Min. Plus One Trip Charge)
3 MEN = $139/HR ( 3 Hrs Min. Plus One Trip Charge)
4 MEN = $160/HR ( 4 Hrs Min. Plus One Trip Charge)
NOTED : 
We've available various size trucks. Price will be changed if you choose your preference.
Long-distance costs will be different depends on the packaging, vehicle, and moving distance.
Insurance and toll-fee will make price variances.
ADVICE : Just call us or make form fill up to get a free quotation about your Moving.
Why You Should Hire Our Trusted Movers In Rockville, MD Today?
Question-01: Will The Price Be Guaranteed?
ANSWER : As the industry's leading relocation company, we guarantee a hourly rate without hidden fees, regardless of distance and where you're moving to. However, the quoted accuracy between the estimate and the final cost is over 99%.
Question-02 : Are Rockville Movers Using Top-of-the-Line Technology?
ANSWER : Luckily, our Rockville moving company is the first in Maryland to provide quality moving services through advanced technology. We have all the necessary and advanced tools, methods as well as professionalism. To keep your belongings in good condition throughout the moving process, we take photos of your inventory to protect them from damage.
Question-03: Are Movers Able To Support On-Time Delivery, Pick-Up, & Drop-Off?
ANSWER : Believe me, planning and timely delivery are essential parts of our process. During long-distance moves, we assure delivery dates to ensure your move goes smoothly and efficiently. As longtime Rockville movers, we are familiar with Rockville's parking regulations, traffic patterns, and construction codes. This allows us to provide superior service all the time.
Question-04: Do They Use High-Quality Packaging Supplies?
ANSWER : Obviously. As a top moving company, we use only top-notch blankets & materials for furniture protection and double-layered boxes to ensure maximum protection for your possessions.  Since we consider every item unique, our movers carefully pack and wrap each item for your protection.
Question-05: Is There 24/7 Support Available?
ANSWER : Throughout your moving process, the customer service specialists at our moving company stay in touch with you. Whether you have questions at the last minute or need an update on timing, we are here for you.
Question-06: What Are the Core Values Of Rockville Movers?
ANSWER :
Security & protection
Quality & excellence in moving service
On-time, dependable, reliable, fast, and cost-effective
Free estimates, expert packing, licensed & insured
Careful, cautious, & professional crews
Question-07: Can You Protect My Floor, Corners, & Walls?
ANSWER :
Keeping your beautiful wood floors protected is our goal when installing custom mats.
We take care to preserve corners at departure as well as new locations.
In your home and at your apartment building, we protect all walls & door frames.
Get Your Free Moving Quote
Now you can stop searching! You've found the top moving company in Rockville MD. We offer free and accurate residential and commercial moving estimates. Fill out this form or by calling us today. It would be our pleasure to assist you.
When you need movers to move furniture in house our Rockville movers are ready to help. You must call the DMV MOVERS LLC team for your next furniture relocation.
Read More »
You discovered how to properly labeling moving boxes and prepare to transform your relocation experience into a seamless & efficient endeavor. Happy Moving.
Read More »
Long distance moving company credentials and certifications offer guidance in a world where moving is fast-paced & everything has a story to tell. Happy Moving!
Read More »
Nafisah Almahdi
April 24, 2023.
This was my second time using this company.. my 1st experience was good the movers were great. However this time.. they were an hour and a half arriving and when i said something to the Jerk who answers their phones he proceeded to be rude and abbrasive.. he then made the workers stop until i paid him. They made me pay 4 hrs in advance and said they would refund the rest if all the time was not used.. i had 2 hrs left on the clock when the movers left.. and they never refunded the remaining funds.. The workers were amazing and efficient.. however the admin is disrespectfull and apparently a thief... do not do business with them they are crooks and will steal your money.
Noelle Bolden
February 25, 2023.
Tyrell and Vern are professional and fast. Highly recommend. They arrived early and treated my items with care
Jaylah lolz
February 12, 2023.
thank you so much for the move today it was great work!!
pastel fox!
February 11, 2023.
Best moving company I've ever used. Very professional. Will definitely use in the future and recommend to others.
Tania H
February 11, 2023.
HELP My Family "Was Nice Company and was on time .Will Recommend
Deedra B.
February 10, 2023.
I'm so happy I picked your company, thank you so much for your service you guys did really good
Mckenzie Khaleghi
December 26, 2022.
Amazing job!!!! They do amazing everytime
Tyler Wilkinson
December 16, 2022.
Henry and his team were excellent! They took care of the contents of my 2 bedroom condo in about 3 hours. I will be using them again on my next move!
SHIRLEY webber
December 12, 2022.
Very professional Responsive and reliable. I Highly recommend DMV MOVERS.
sherika davis
December 9, 2022.