If you're moving to Washington D.C., you're going to need some help. There are a lot of things to do when you're moving, and it can be overwhelming. That's where moving helpers come in.
Moving helpers can take care of everything from packing your belongings to loading them into the truck. They can even help you with paperwork and getting settled into your new home. If you're considering a moving helper in Washington D.C., you may be wondering what kind of help you'll need to get settled in your new home.
There are a few different options when it comes to moving helpers in D.C., and the best option for you will depend on your specific needs and budget. One popular option for moving assistance is hiring a professional moving company.
Our professional movers in Rockville can handle all aspects of your move, from packing up your belongings to loading them into the truck and driving them to your new home. They can also provide storage options if needed. Well, let's see more of them below.
Who We Are
We are Rockville movers who offer a wide range of services to meet your needs, including residential and commercial moves, local and long distance moves, storage solutions, packing services, and more.
We're dedicated to providing our customers with the best possible service at an affordable price. When you choose our MD Movers for your next move, you can rest assured that your belongings will be safe and sound. We take great care in handling all of your possessions, from fragile items to heavy furniture.
Our team of experienced movers will work diligently to get you settled into your new home or office as quickly and efficiently as possible. We understand that moving can be a stressful time for everyone involved. That's why we offer a variety of services to make things easier for you.
Our goal is to take the hassle out of moving so that you can focus on what's important, settling into your new place. If you're planning a move in the near future, we encourage you to give us a call at our Moving Company In Rockville. We'll be happy to provide you with a free quote and answer any questions you may have about our services.
Our MD moving company is a great option if you have a lot of belongings or if you're not comfortable with the idea of packing up everything yourself. This can be a more affordable option than professional movers, and it gives you the flexibility to choose who you work with and how much help you need.
Whatever route you decide to go, getting some help with your move will make the process much easier. Just be sure to do your research ahead of time so that everything goes smoothly on a moving day.
Moving Helpers Near Me
Are you moving soon and need some help? If so, you may be wondering, "Where can I find moving helpers near me?" There are a few different ways to find moving helpers in your area.
One way is to ask family and friends if they know anyone who does this type of work. Another option is to search online for companies that provide this service. Once you've found a few potential candidates, be sure to check out their reviews before hiring anyone.
This will give you a good idea of what others have thought about their experience with the company or individual. Moving can be a stressful time, but it doesn't have to be.
With a little bit of planning and some help from professionals, it can actually be quite enjoyable. So, don't hesitate to reach out and get the assistance you need.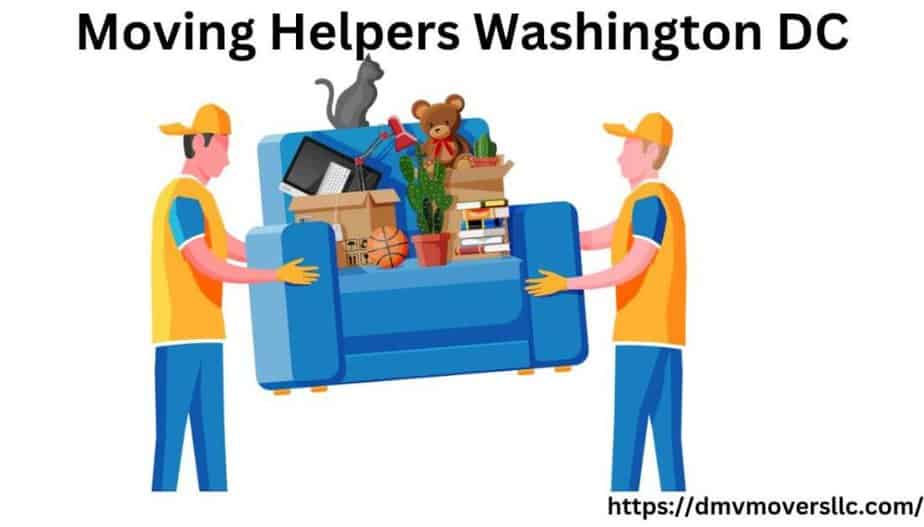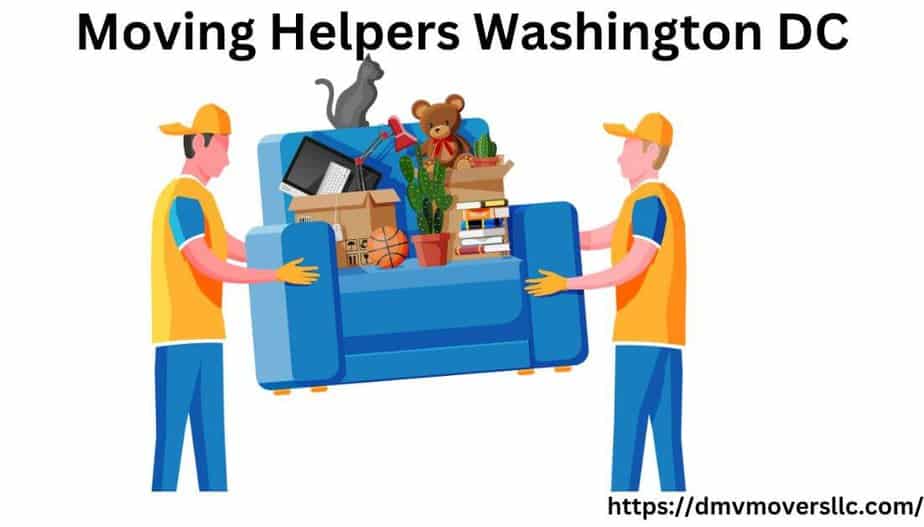 Hire Movers
There are plenty of reasons to hire movers, whether you're moving across the country or just down the street. Movers can save you time, energy, and a lot of hassle. Here's what you need to know about hiring movers:
What do movers do? Movers are responsible for packing up your belongings, loading them onto a truck, and transporting them to your new home. They'll also unload the truck and help you get settled into your new place. Some movers will even pack up your belongings for you, all you have to do is sit back and relax.
How much does it cost to hire movers? The cost of hiring movers depends on a few factors, including the distance of your move, the size of your home, and how much stuff you have to move.
Generally speaking, the longer the distance of your move, the more expensive it will be. But don't worry, there are plenty of ways to save money when hiring movers (more on that later).
Why should I hire movers? Hiring professional movers has its advantages namely, it saves you time and energy. Packing up an entire household is no small feat, it's a huge job that takes days (if not weeks) to complete. And then there's loading everything onto the truck, which is no easy task either.
When you hire movers, they take care of all of that for you so you can focus on other things (like getting settled into your new home). Plus, they're trained professionals who know how to safely transport your belongings. Something that's important if you have fragile items or valuable possessions.
Best Movers Near Me
Whether you're moving across the country or just around the corner, you'll want to find the best possible deal on movers. There are a few things to keep in mind when searching for movers near you.
First, get recommendations from friends and family who have recently moved. They can offer first-hand accounts of their experience with different companies.
Next, check online reviews. This will give you an idea of which companies have good reputations and which ones to avoid.
Finally, get quotes from several different companies before making a decision. Be sure to compare apples to apples when getting quotes. Make sure each company is offering the same services for the same price.
With these tips in mind, finding the best possible deal on movers near you should be a breeze.
How Much Should You Pay Someone To Help You Move?
When you're hiring someone to help you move, it's important to consider how much stuff you have and how far you're moving. If you have a lot of heavy furniture and are moving a long distance, you'll need to pay more than if you're just moving a few boxes across town.
On average, hiring two movers for a three-bedroom home will cost between $300 and $600, depending on the distance being traveled.
For long-distance moves (over 100 miles), the average cost is about $1,000.
If you only need help with loading or unloading your truck, U-Haul offers this service starting at around $100.
And if you're really tight on cash, there are always friends and family who can lend a hand (just make sure they're aware of what they're signing up for).
How Much Does It Cost To Hire Movers In Washington Dc?
According to the Washington Post, the average cost of hiring movers in Washington DC is $1,200. This includes the cost of labor, materials, and equipment.
For example, if you are moving a one-bedroom apartment from one side of town to the other, you can expect to pay around $500.
If you are moving to a three-bedroom house across town, you can expect to pay around $1,000.
If you are moving across the country, you can expect to pay around $3,000.
The price will vary depending on the size of your home and the distance you are moving.
Is There An App To Hire Movers?
Yes, there are apps you can use to hire movers! Moving is a big task and most people don't have the time or energy to do it on their own. That's where professional movers come in.
There are a few different apps you can use to find and book professional movers. One popular option is HireAHelper. With this app, you can enter your moving dates and location, and then browse through a list of available movers.
You can also read reviews from other users before hiring a mover, which is helpful in making sure you choose a reputable company. Once you've found the right mover for your needs, simply book them through the app and pay electronically. Another option for finding and booking movers is MoveGuru.
This app also allows you to enter your moving information and then see a list of available companies. You can compare pricing between different companies and read customer reviews before making your decision. Once you've found the perfect mover for your needs, simply book them online through MoveGuru and pay with your credit card or PayPal account.
No matter which app you use, hiring professional movers will make your life much easier during what is typically a very stressful time.
How Do I Find A Local Mover?
There are a few different ways that you can find a local mover. The first way is to ask around for recommendations. Talk to your friends, family, and neighbors and see if they have any suggestions for local movers.
If you don't have any luck with this method, you can also try searching online. There are many websites that will allow you to search for local movers in your area. Once you find a few options, you can compare prices and services to find the best fit for your needs.
Last Words
If you need Moving Helpers in Washington DC, you'll want to know about the best moving helpers in the area. Moving can be a stressful experience, but with our Rockville mover's help, it can be much easier. The following companies are some of the best moving helpers in Washington D.C.:
Our wdc moving company offers affordable rates and has a team of experienced movers who will make your move easy and stress-free. DMV MOVERS LLC company offers full-service moving packages as well as storage options if you need them.