Cost of Moving Company Insurance is a big factor, because the services provided by moving companies can be frustrating or difficult for many. In some cases, it is not convenient to move possessions from one house to another. It seems more and more common that people hire movers to handle everything for them, regardless of how expensive it may be.
To fill this niche, you would need to hire employees, handle property, drive trucks, etc., which is a risk in itself. It would be best if you had adequate insurance. Moving companies of all sizes must have insurance. There are always going to be accidents. Any job, no matter how small, may cause significant property damage or injure a client, employee, or third party. If left unattended, you may end up facing severe personal or professional liability.
Once you have read this, you will know all about the advantages and disadvantages of moving company insurance and can choose the policy that best suits your business needs. We ensure our all movers in Rockville MD insured.
In This Guide, We Cover Every Possible Factor Of Cost of Moving Company Insurance
Is it expensive to insure moving companies?
Describe moving company insurance.
Describe what it covers.
Explain what it doesn't cover.
Pros and cons
Buying tips
FAQ
Summary
Is It Expensive To Insure Moving Companies?
According to insurance providers, company size, number of employees, coverage, and risks, moving company insurance costs range from $39 to $279 per month. Here are the average premiums:
A majority of insurance companies will allow you to customize a policy with whatever insurance you require.
Describe Moving Company Insurance.
The main function of moving companies is to transport clients' possessions from their old properties or residences to their new ones, but what separates good service from a poor one is to do so within the given deadline and in a safe manner. Even with the best intentions, accidents will happen, and when dealing with someone's valuables or sentimental items, those can be expensive and potentially ruinous for your business.
It would be best if you moved company insurance to protect yourself from these risks. The policy provides coverage for the cost of replacing or repairing damage, among other things. If you want to do business in the moving industry, you need to be insured, no matter how big or small your company is.
Describe What It Covers.
Each time moving companies carry out a job, there is the potential for risky situations. The vehicle and property inside your vehicle, as well as another vehicle, could be damaged in an accident while en route to the new location. It is possible for an employee to drop a dresser, causing a piece of furniture to break and their foot to become broken.
When loading a truck with something into it, a client might trip over a furniture dolly. In these cases and others that fit into the following categories, most moving services in rockville insurance policies cover you:
Body injury suffered by a third party
Damage to property of a third party
Injury to an individual
Damage to a finished product
Collision with vehicles owned by businesses
Property damage during transportation
On behalf of Bailee
Motor truck Margo
float installation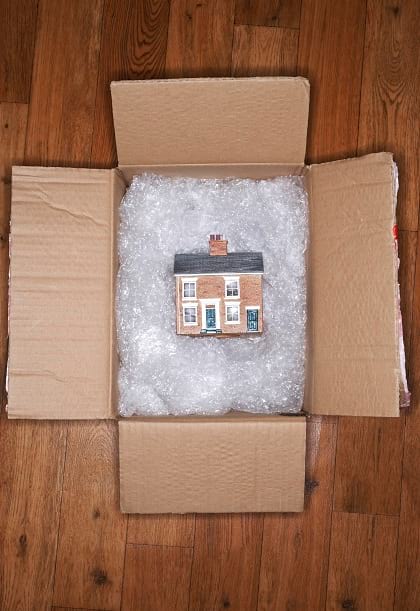 Explain What It Doesn't Cover.
In some cases, insurance policies may not cover certain risks. Among these are:
Accidental and illness-related medical costs of employees
Debris theft and equipment breakdown
Compensation for business interruptions
Reimbursing unhappy customers
If you want to protect yourself from scenarios like this, you can usually add additional coverage
Pros And Cons
Insurance for moving companies offers a variety of benefits to help cover the risks your business faces, including:
Business growth: Reputable moving companies are likely to have comprehensive coverage since they have a good reputation. Potential clients can feel more comfortable knowing their belongings are covered in case an accident occurs.
Expenses of a lawsuit: Moving company insurance will cover the costs of a lawsuit, including attorney fees and damages, if a client, employee, or third party brings suit against you.
Confidence in yourself:​If something goes wrong outside of your control, you and your employees will have peace of mind knowing that you are covered.
Buying Tips
Before making a decision on plumbing insurance, consider these factors :
Work With An Independent Agent: You can get the best rates and coverage experience by talking to a third party that specializes in covering moving companies.
Risk Identification: Analyze your business for risks and identify potential risks. You should set high limits for clients who have expensive equipment or if your business specializes in wealthy clients.
Quote Comparison: Different insurance companies charge different rates. Get multiple quotes and do the research to find the most affordable policy.
FAQ
What should I do if a client claims that I failed to fulfill my contract?
Having professional liability insurance protects your company from lawsuits arising out of allegations of contract breaches.
How much workers 'compensation insurance do I need?
The majority of states require workers' compensation insurance. In addition, moving presents a risk to movers' health, and injuries are common. In the event that an employee sues after hurting their back, this coverage will be far less expensive than defending a lawsuit.
Is it possible to mitigate risk?
Be sure you understand what the job entails. Obtain a list of all items involved and an estimate of their weight. You should then send out a crew capable of handling the task, with a sufficient number of people and veterans on board. Also, ensure that they are equipped with all the equipment necessary for the job. Whenever employees feel their supervisor is asking them to do something potentially dangerous or risky, tell them to reach out to their supervisor.
Summary
If you cause harm or damage priceless property during a move, moving company in rockville insurance covers your company against financial ruin due to lawsuits.
It is easy to feel secure about the security of your business when you understand moving company insurance costs and determine your needs.
See Our Other Related Blog Posts :