How Much Does a Moving Company Cost?? Here are some factors to consider when choosing movers, including the average cost of local and long-distance moves. Professional moving companies can relieve you of much of that stress.
There are no doubt hiring movers will be expensive no matter how far or how much you move. Despite the expense of hiring a moving company being quite high, many will tell you it's well worth it. Relocating is a time-consuming and physically exhausting process.
What is The Cost of Moving?
Local Moving Company
long distance Moving Service
Moving costs: factors to consider
Moving incentives 
Tips to reduce moving costs
Preventing Moving Company Fraud
Moving companies or movers are needed?
Companies that move
Does Moving Cost a Lot?
Local Moving Company
It is technically defined as a move within a state, commonly known as a local move. What are the moving costs for local residential moving services in rockville? Our calculations indicate that an average local move costs $1,250, based on a 1,500-pound move from two to three bedrooms. Those who relocate will likely need fewer movers if they move to less than two or three bedrooms, which will help save money on labor.
Local moves or commercial movers in rockville are often priced flatly per hour, but state-by-state definitions vary as to what constitutes a local, hourly move. Some states, for instance, charge based on the weight of a shipment when a customer is moving more than 50 miles instead of an hourly rate when moving more than 50 miles. Please read up on your state's moving regulations first, though, since every state has its regulations.
Any moving company you contact should explain the difference between a local relocation and a long-distance relocation within your state when in doubt. Several local moving companies offer flat rates for local moves in addition to the hourly rate option. It is usually calculated by multiplying the estimated number of moving hours times the company's hourly rate.
Long Distance Moving Services
Long Distance moving services defines as a state to state moving services. An interstate move is one where you move across state lines. Do cross-state moves cost more?
A long-distance move costs an average of $2,245, assuming a weight of 3,750 pounds and a distance of 500 miles. In contrast to local moves, long-distance moves are mostly calculated by their weight. Costs are also affected by travel, packing services, and insurance.
The moving company should provide an estimate of the moving costs. Ask for a binding estimate that will not exceed the price, as this will ensure you won't be surprised by the final cost. Our best long distance movers give you the long distance moving experiences.
Moving Costs: Factors To Consider
1. The Moving of Add-ons
In addition to the number of movers involved (labor costs), the services required such as furniture disassembly and reassembling; and any add-on items provided by the movers such as a stretch wrap, felt pads, and mattress bags will influence the cost of hiring movers. You should check with the original quote to see if these add-ons are included.
2. Move Supplies
Make sure to purchase moving supplies before you move. You will need to include cardboard boxes, plastic bins, plastic wrap/packing paper, and any other things you will need for the move in your calculations. If you want to find out how many supplies you need, check our Moving Box Calculator.
3. Date of Move
Although you may not think it, the specific date of your move can affect your moving costs. The following guidelines can help you decide when to move :
Morning is the best time to move.
Do not move over the weekend. The high demand for movers on Saturdays and Sundays may add to your moving costs. Generally, moving during the weekdays can be more affordable.
Since leases tend to start and end at the beginning and end of the month, it is best to aim for a move in the middle of the month when there is less demand.
Move as early in the year as possible if you can. May through early September are prime moving months. Families usually move during this time due to school schedules and activities. This is also a time when students leave for the summer or return to school. During this time frame, moving company rates tend to be higher due to high demand.
4. Fees for Travel
When moving long-distance, travel costs can mount quickly. The moving quote should take into account travel costs. The time required to travel between houses A and B is included in these fees. Fuel costs are also included. Moving locally typically involves a travel fee equal to one hour of work.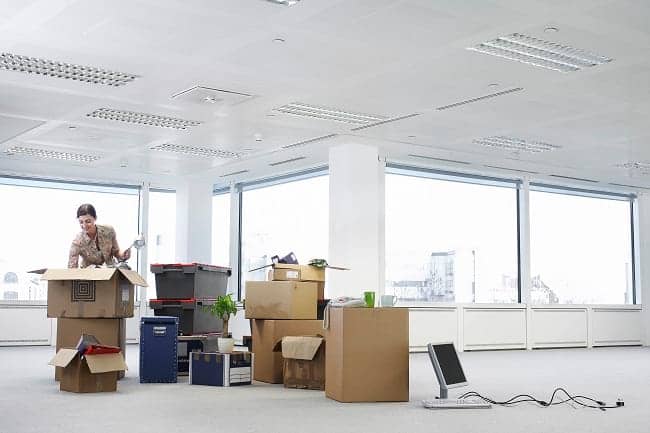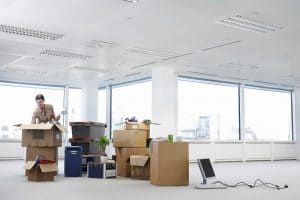 5. Coverage of Liabilities and Valuations
You may want to purchase some liability coverage if you are working with a moving company. There are several levels of coverage offered by moving companies, including :
.60 cents per pound of cargo liability is covered by Basic Released Value Protection. The hourly rate will include this type of bare-minimum coverage for local moves.
Moving incentives
Make sure you budget for gratuity as well when estimating moving company costs. It is common for customers to reward movers after a job well done. Moves that involve heavy pieces of furniture and boxes are not easy. The company will likely want a tip if it showed up on time and moved your belongings with the utmost care. Tips should be given as follows :
Tipping is generally considered the industry standard of 5 percent of the total moving bill. Tip the movers equally so that the total is divided up between them. A move that costs $2,000 and four movers cost you $100 (5 percent) – so you should tip each mover $25.
Consider the complexity and distance of the move when tipping based on a flat fee instead of a percentage. $20 is a suitable tip for local moves. It is appropriate to give the mover a tip of $30 to $40 if the move involves steep stairs or heavy lifting. Depending on how involved he is, you may want to tip the foreman or driver more during long-distance moves – anywhere between $50 and $100.
Individuals give different tips. It would be best if you tipped a mover based on your budget and level of satisfaction with the service. Before moving day, make sure to grab cash from an ATM if you intend to tip the movers.
Tips To Reduce Moving Costs
The following 5 tips will help you save money and cut costs when hiring professional movers :
1. Get rid of unused belongings before moving
Purging your belongings beforehand will ultimately reduce your moving costs since they are typically based on the weight of your belongings (for long distances) and the hourly rate you pay (for local moves). Because items will weigh more when you have more to move and will take more time to load and unload, the more items you have to move. You can find tips on how to rid yourself of unwanted items here.
2. Label your boxes clearly and pack them yourself
It may be convenient to have movers pack your boxes, but it can be quite costly. Our recommendation is to pack your own boxes before the movers arrive to save money. When loading and unloading items, clearly label the boxes to save time.
3. Take advantage of DMV MOVERS LLC's moving supplies discounts.
You'll likely have to purchase moving supplies unless you can find free boxes. You can still save a lot of money by visiting our online box center instead of paying excessive prices for boxes and packing supplies. Use reputable moving supply vendors to save time, also money.
4. Pick a moving date and time that are less expensive.
As previously mentioned, hiring a professional moving company during peak moving season or over the weekend is going to increase your moving costs. It is typically cheaper to move during the fall and winter to move on a weekday. Here's more about when the best time is to move.
5. Compare moving quotes from several companies.
By interviewing multiple moving companies, you can be sure you're getting the best possible price for the best service. At least two different moving companies should be contacted before signing a contract. Here are some tips for interviewing movers when requesting estimates.
Preventing Moving Company Fraud
When choosing a moving company, choose one that is reputable. These red flags should be watched out for to avoid moving company fraud.
A license and insurance aren't provided by the company.
The movers are unprofessional.
I am skeptical of this estimate.
Valuation is excluded from the contract.
Payment is demanded upfront by the mover.
References aren't available from them.
Several customers have complained about the company, and it has a bad reputation.
If you spot any red flags while researching and interviewing moving companies, run. Trusting your precious belongings to an unreliable mover is the last thing you should do. Fraudulent moving companies can be prevented in several ways. For long-distance moves, you should also check a moving company's U.S. DOT number with the FMCSA in addition to looking for red flags. Verify that the company you plan to employ has the proper license from your state's Department of Transportation.
On the Moving Company in rockville Directory, you can also read reviews. Customers can find information about over 600 moving companies in the directory, including information like the company's DOT number, services offered, fleet size, Better Business Bureau rating, complaints made to the FMCSA, and if the moving company is a member of the American Moving & Storage Association.
Moving Companies or Movers Are Needed?
In the first place, is hiring professional movers necessary? Everyone doesn't need to pay thousands of dollars for moving company services. Here are five questions you can ask yourself if you wonder whether or not to hire movers for your upcoming relocation.
1. Is hiring movers within my budget?
Moving companies aren't cheap. Despite local moving services, the costs will likely exceed $1,000. Make arrangements to make a DIY move if hiring a moving company isn't in your budget.
2. Do I need to move specialty items?
Specialty items require special handling during a move, from hot tubs to pianos. It would be best if you found someone who can move these items if you are incapable of doing so.
3. Am I physically capable of moving these items?
You may find that it's a difficult task to accomplish on your own. Those not in good physical shapes may have trouble lifting heavy boxes, loading the truck, and navigating steep stairs. We recommend hiring professional movers if moving to a new home is going to compromise your health and well-being.
4. Can I move at a time that suits me?
Not everyone enjoys moving on someone else's schedule. Choosing a DIY move may be the right choice for you if you want the flexibility to start and end the move whenever you want.
5. Are you comfortable entrusting strangers with your possessions?
Do you feel uncomfortable about having a moving company take care of all of your belongings? If you feel that hiring movers is too impersonal, you may wish to move your possessions.
Moving Company Alternatives
Are you considering moving? Remember that while DIY moves are much less expensive than hiring movers, they could still end up costing you in other ways (such as lost work time and commitments). Consider carefully which moving method best suits your lifestyle and schedule before making a decision. There are three alternative options to hiring a full-service moving company that DIYers should consider.
1. Hiring a moving truck
It is possible to save thousands of dollars by loading your moving truck. To give an idea, U-Haul's largest moving truck holds up to four bedrooms and costs $40 per week. Additional charges may apply for add-ons, supplies, and fuel.
2. Moving containers on wheels
An alternative to full-service movers is to use portable moving containers. Depending on the size and length of rental, portable moving containers cost different amounts. It's best to shop around before renting a container since prices vary among companies.
The container company will pack and move your boxes, and you only need to pack your belongings. One of the most popular moving container companies is PODS, which makes U-Pack ReloCubes, and United Mayflower provides a container, while Door-to-Door Storage contracts are a regular item at U-Haul as well as 1-800-PACK-RAT.
3. Involving family and friends
The option to enlist the help of family and friends is always available if they're willing and able to help with the move. Following the move, you can reward them with a gift certificate, pizza, or wine. Following are some guidelines on how to ask your friends for help moving.
How Much Does It Cost to Move?
Using DMV MOVERS LLC's free moving cost calculator, you can estimate the cost of your next move. With this simple and easy-to-use tool, users can estimate the cost of a move based on various factors. So, always hire licensed and insured moving company in your area.
Best of luck with your move!
See Our Related Other Blog Posts :