Do you feel a little overwhelmed while packing and preparing for a long distance move? Your situation is not unusual. People rank moving higher on a list of stressful events than divorce and a new job. However, we've got your back. Everyone just search long distance moving day tips, but it's tough to get furnished all info to get about this.
Whether you're moving to a new country or just a few hundred miles, you're going to need some fantastic long distance moving tips to make it happen. From the moment you find out you're moving, your belongings are finally delivered to your new home, you won't have to worry about missing a beat. It'll be amazing, won't it?
Listed below are 10 long distance moving day tips that will help make the process more enjoyable and less stressful.
Long Distance Moving Day Tips [ Please Read Before ]
This guide is made from our best long distance movers in Rockville MD. They share their own experiences and we make all the info in a checklist. Hopefully this guide will help you in a detailed and proper way. Please follow this step by step. Let's start :
1. Get a Good Night's Sleep Before Moving Day
You need to properly sleep a day before moving, otherwise moving day can be more stressful.
If moving day is approaching, make sure you rest thoroughly the night before.
Getting enough sleep is important when you're moving because it takes so much time and energy!
Take enough water and snacks with you when you hit the road.
Your long distance drive will be a little shorter and you won't need to stop as often.
2. Ensure That Your Phone is Fully Charged
On moving day, you won't have much time to play Candy Crush, but you should still be mindful of keeping your phone charged.
There is no way to know whether you will get lost on your way to your new residence or the movers will need to coordinate their schedule.
The night before your move, make sure your phone is charged, and store the charger in your essentials bag.
Therefore, if you end up draining your battery while blasting your moving day playlist, you can easily recharge it again.
3. Prioritize Safety
In a pandemic, packing and traveling will require a completely different set of guidelines, as well as personal protective equipment.
You will want to make sure you have masks, gloves, and hand sanitizers available for the entire family, as well as learn about any rules that your hotels, movers, and airlines may have.
Also, check your belongings for any precautions about what you may or may not pack.
Be careful, plants, flammable, combustible, and hazardous items, along with perishables, are typically prohibited.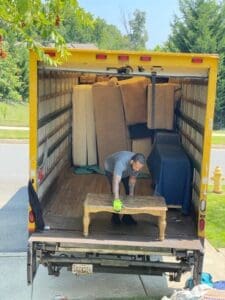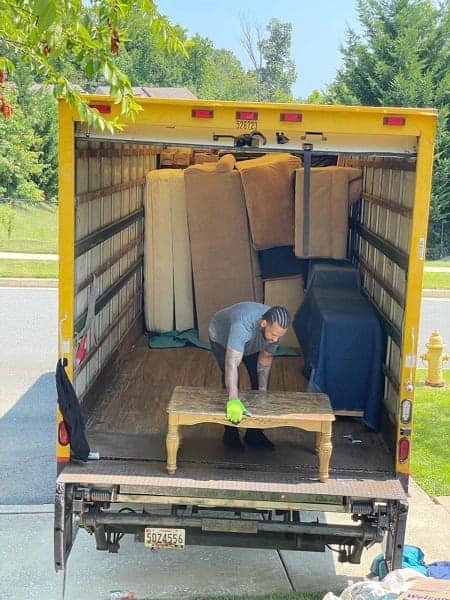 4. Plan, Prepare and Schedule
You should make a comprehensive to-do list and timeline as soon as your relocation is confirmed, starting with your ideal arrival date.
Depending on how many people, pets, and vehicles you are moving together, or separately, you will have to plan how to move them.
While you're in transit, make sure you have food, clothing, and shelter, as well as getting your new home ready before you arrive.
Organize your schedule, to-do lists, receipts, and estimates in one place.
Tip : Ask a professional moving company how you implement your long distance to do list.
5. Take Care Important Belongings
You have to be careful about valuable items, I mean important types of document.
When you are clearing out certain rooms and bringing certain items into storage, you'll discover that there are important documents and items that should be pulled out.
The following are some examples of items that should be kept with you during the moving process: birth certificates, passports, and valuable jewelry.
As you pack so many boxes, sort out details, and move across the country, you certainly would not want them to get lost!
6. Save Money On Long Distance Moves
You should prioritize saving money while moving long distances!
Compare moving rates and services of long distance moving company in Rockville or anywhere by requesting free moving quotes.
Limit the number of items you move – don't pay to transport things you'll never use again.
You can save money by not having to hire professional packers by packing your belongings yourself.
If you don't have much time, ask your friends for assistance in packing.
7. Moving Essentials Bag Is A Must
Moving essentials bags, also known as "go" bags, are small duffels, boxes, or suitcases that you pack up with items you know you'll need on moving day.
You may not want to load expensive or important documents or valuables on the truck. Items like phone chargers, medications, toiletries, and extra clothes should be included.
Make sure it doesn't end up getting loaded into a vehicle or any other designated storage area.
8. Last Time Deal With Mail, Utilities And Important Records
Change your address at the post office, so that your first-class and packages will be rerouted for a year and your periodicals will be rerouted for 60 days.
In advance of moving, arrange for your current utilities to be shut off and for as many utilities as possible to be set up at your new home.
Do not forget to get your household's school, medical, and veterinary records before you move, and make sure to register to vote on your new address as soon as you can.
See Other Post : Moving Company Credentials And Certifications: Ensure Smooth Move
9. Double Check Inventory Before Sending Your Mover On Their Way
Yes, it is the most crucial sector of the moving day.
You have to recheck every room to room seriously.
Here is an opportunity to find other items that you do not pack but important.
If you check everything double or triple, there is no need to worry about forgetting something.
10. Make Time For Goodbyes
While you'll be very busy in the weeks before your move, it's essential to spend time with neighbors and friends.
Make sure your children say goodbye to their teachers and friends.
Hold an outdoor social gathering away from school.
Spend some time at your favorite places around town and say your goodbyes to the home you've probably made many memories in.
Don't forget to share your new address with friends and family.
In conclusion
Long distance moving is easier than you're thinking now. If you want you can do it yourself, but when you feel any confusion it'll be better to hire professional long distance moving services in Rockville. Over the next several months, long-distance moves are likely to increase. Even though moving is never easy, you can get from point A to point B as smoothly as possible with plenty of preparation.