Before watching your entire household drive off into the sunset, it's important to pick the right type of moving estimate. If you are moving over long distances within the country, you should consider hiring long distance movers. As a result, you may search, and research trusted long distance moving companies near me.
Picking a long-distance mover at random may seem tempting, but you'll eventually have to entrust your most prized possessions to them. When you hit google, there is an opportunity to find out about long distance moving companies in Rockville. However, with us, you will not only feel safer, but you will also know that your valuable belongings will be in strong hands.
Under the best of circumstances, selecting long-distance moving companies can be quite stressful. Selecting the right mover will help you to move your items and reduce the stress associated with moving. Check out this guide to choose a long distance movers in Rockville to assist you in your cross-country relocation.
Watch Out Qualities Before Hiring A Long-Distance Services
STEP 1 : Do Your Research
More than 40 million Americans move each year, and many hire moving companies to simplify the whole process. There is no doubt that moving is quite a hassle, but the right movers are able to make it easier.
Although the process of finding a reliable moving company may seem overwhelming, it is well worth the time. Follow these tips for finding the best moving company to save money and ensure a smooth move.
STEP 2 : Check Complaint History
There are other ways to find out if the mover has received official complaints against them if they do not have a DOT number. You can search for information on moving scams by visiting movingscam.com and the Better Business Bureau (BBB).
Additionally, you may want to check if they are American Moving and Storage Association (AMSA) members. The organization can then be assured that the workers will adhere to the organization's standards and policies.
STEP 3 : Check They Are Local
Several websites and online brokers can assist you in finding movers, but it's best to look for local companies with offices in your area. By doing so, you can avoid potential scams and ensure an employee will come to your home to give you a quote.
The reliability of the actual movers cannot be verified if you deal with a broker or third-party company.
STEP 4: Check Services You Need
The estimator should conduct a thorough walk-through of the whole property to identify everything that should be moved. If you have large or unusual items, ask the representative if they have the expertise and equipment to safely move them when the representative arrives to provide you with an estimate.
A hot tub, a piano, pool tables, and a large aquarium are just a few potential items to discuss.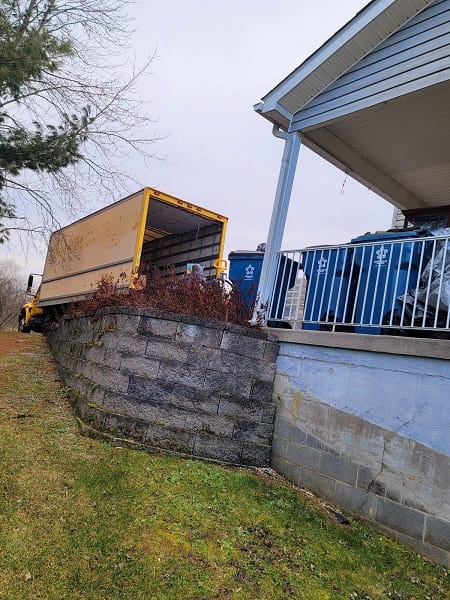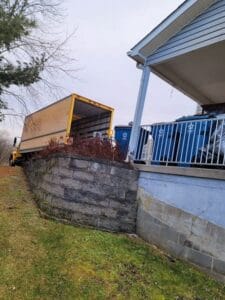 STEP 5 : Check Reputation
After you've checked affordability, it's time to look into the most reputable moving reviews. A moving company's overall rating will be shown as a star rating (1 star is the worst, 5 stars is the best).
A short narrative (testimonial) written by former clients should give you an idea of whether that moving company is reputable, trustworthy, dependable, and professional. Take customer reviews into account when selecting a mover.
STEP 6 : Check Their Vehicles
Moving companies should own and operate their own trucks and other moving equipment if they handle long distance moves. It is not a good idea to hire a private individual who will bring a flatbed to your house. There are companies that will pass off old trucks that are owned by other movers as their own.
Rockville Moving & Storage, for instance, has only new and no older than two-year-old trucks. Hire a long distance moving company that has its own reliable vehicle if you want to get the best possible service. Taking this step will prevent any problems later on.
STEP 7 : Request a Binding Estimate
Moving costs can quickly add up for long-distance moves. In these situations, it's wise to ask for a written estimate, which can assure you won't have to pay more than what's quoted. Many companies offer free estimates, but they are allowed to charge for them.
Depending on the state, some states require binding estimates for interstate moves while others prohibit them. Nonetheless, movers can't legally charge over 10% over the quote even when they provide a nonbinding estimate, according to the FMCSA.
STEP 8 : Check Previous Experiences
It didn't happen overnight that movers became the best. These companies have spent years perfecting their process, training their crews, and working hard to avoid early learning mistakes. In an interstate move, a company has to deal with several more details than in a local move. 
For instance, cross-state moves require additional paperwork and licenses. Likewise, your possessions have a long way to travel, so the team needs to make sure everything is safe and stable for transport. Don't let novices handle your move!
STEP 9 : Don't Pay a Deposit
Be cautious of moving companies that request a deposit before the move. Providing a deposit to secure your date seems logical, but it's actually is not standard industry practice.
Investigate any moving company that asks for an advance deposit to ensure it's well-reviewed and doesn't have a lot of online complaints. Luckily, our long distance moving company in Rockville never asks for advanced fees.
STEP 10 : Check Packing Methods
You will be able to find out in advance what kind of packing materials and boxes a quality company uses when they pack for you. Ensure that you are aware of this detail, as well as how you will handle fragile items.
Unless the moving company has a policy for fragile or oversized items or explains clearly how to pack your things, then you should move on to another company. When you move your valuable belongings across the country, you should not be left with many broken or damaged items that need to be replaced or repaired.
STEP 11 : Compare Your Estimates
Before selecting the lowest offer, make sure you review all details of your estimates. It can be tempting to take the lowest offer you've received. Check out everything they offer, and compare that to the information you've already found online about another business.
Ultimately, you should hire movers you are comfortable working with and with whom you communicate easily. So, why not contact Movers in Rockville because we have all the quality.
STEP 12 : Check Affordability
If you are comparing long distance moving quotes, your first instinct might be to choose one based on the price range they have quoted. You wouldn't want to spend too much money on your long-distance move since money doesn't grow on trees.
When selecting a long distance moving company, you should not solely consider the price. Instead of looking at the moving quotes, pay attention to the additional services that are offered.
STEP 13 : Check Intuition
In addition to the information above about choosing a moving company, you should also consider your intuition as part of your decision-making process. There is no outright winner or winner among two or three interstate movers, and their price estimates are very similar. 
Then it is time to follow your instincts and choose the long distance moving company you feel will be most suitable for you.
STEP 14 : Check Red Flags
This article has already discussed a few red flags, including checking licenses, looking for negative reviews, and comparing long-distance moves over the phone instead of in person. The companies that require substantial down payments to schedule long-distance moves are another red flag.
Taking a large deposit weeks before the move is almost always considered a red flag (even if different companies charge differently before or after the move). Receive quotes in writing whenever possible. In addition, a quote should provide a list of all the charges.
An Overview
DMV MOVERS LLC is dedicated to providing 100% customer satisfaction. Our services cover both local moves and long distance moves. Take advantage of our other long distance moving services near me, which will make the whole process easier for you. We will take good care of your belongings while you enjoy other moving benefits.
Conducting some research on a moving company in Rockville can pay off in the long run. Visit our other articles for more information about long-distance moving, or contact our moving company to request a quote. Thank you for reading!