Get ready for the move, but feel a bit uneasy about what you have to do? Relocating into an apartment can be challenging and stressful. Moving can be challenging whether you feel completely unorganized or have to carry all of your items upstairs.
Decorating also involves complying with rules and restrictions, which can present unique challenges. Other problems may include not having ample storage space or not having a move-in-ready apartment. You are making apartment moving easy and stress-free as possible when using simple apartment moving hacks.
In this case, you'll need to know the best moving hacks. Here is our list of the top moving hacks and tips to make you the ultimate moving ninja.
N.B : This checklist was made by our best apartment movers in Rockville MD, hopefully you'll get the best guide when you move into an apartment. Now, Check it out.
Utilize What You Have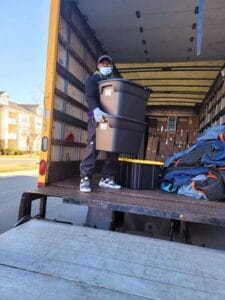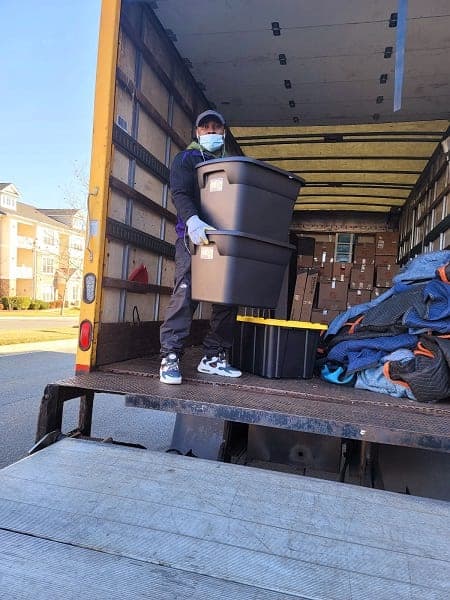 When you are wondering what to substitute for cardboard boxes, use what you already have. The following items serve as a handy substitute :
Containers made of hard plastic
Buckets
Hampers
Pieces of Luggage
You can load up these items with as many home belongings as they can handle after setting them aside. The following moving hack will help you save money by reducing the number of boxes you need to buy.
Go to The Grocery Store for Boxes
It is essential to start by getting a nice collection of boxes before moving from one apartment to another. Cardboard boxes don't seem to cost much when you think about it. Shop around at local grocery stores instead. They are stacked in empty boxes to the brim after unloading shelves from a shipment.
Do not wait until the last minute to order them. A lot of stores receive weekly shipments and automatically discard the boxes. It's best to give yourself some time in case this occurs, so you'll get the boxes from the next relocation before they're thrown away.
Make DIY Packing Supplies
It's another additional expense to move that you don't have to worry about. To add a little extra padding to fragile items, you can use washcloths, hand towels, clothes, sheets, blankets, rugs, and pillowcases. You shouldn't throw out tons of junk mail and magazines you don't even read anymore just yet if you find yourself forced to receive them. Making packing peanuts from shredded junk mail and ripped-up magazine pages is a simple DIY project.
Keep as many newspapers as you can if you still get them. If you want to keep glasses or figurines protected, these work wonders. This is only one of many ways that you can save money by moving apartments.
Hold Small Items in Ziplock Bags
Many small objects, including jewelry, corkscrews, magnets, and flash drives, get lost in large boxes when moving from one apartment to another or across town.
Place them in ziplock bags instead of putting them in a box and wishing for the best. You won't have to stress about losing things when moving if you keep similar items together.
Pack an Essentials Box
If you're moving into an apartment, you should pack a box with all of your belongings. It may seem overwhelming at first to unpack everything in your new home. Identify the items that you will need every day. There are many items on your essentials list, including your work clothes, toothbrush, deodorant, phone charger, and coffee maker.
Check out these items. Pack your boxes according to the rooms. However, this list of essential items is spread throughout your apartment. As a result, you will need to search through a lot of boxes to locate them. Then you can relax and take your time unpacking the remaining boxes, knowing that you can unpack this box first.
Clearly Label Your Boxes
Most people label the top of their boxes when they pack all their boxes. The advantage may be helpful for moving your boxes into the appropriate room when unloading, but it becomes inconvenient quickly.
When moving into a small apartment, you will most likely stack a lot of boxes. This means moving and unstacking boxes in order to see what's inside.
Simply labeling the top and sides of your boxes is one of the simplest moving hacks. You can save lots of time when searching for specific items when you take a few extra seconds to label your boxes.
Keep Valuables Aside
Make sure that you separate all the valuable belongings that you don't want to pack. It will be easy for you to transport them in a vehicle, cab, or even in a rental car. Items to bring include legal documents, valuable family heirlooms, and other items that are close to your heart. Who wouldn't want peace of mind with all that is going on with the move?
Preparing Your Electronics
There are moving hacks that also work for electronics, which can be a pain to pack and unpack. To find out where the cords plug into the device, take a photo of all the plugs ( an example would be a television ).
As you figure out which cables connect to which devices, you'll be able to save a lot of time on setup. When you move electronics like televisions, you should return them to their original boxes or like previous boxes. Wrap them in bubble wrap, paper, and even blankets if you can. Make sure they are upright and not laid face down.
Dishes Shouldn't Be Stacked
As someone who's packed their kitchen before, you understand how much wrapping paper is needed to prevent damage. Preventing this tragedy also requires knowing how to pack plates. Make sure to pack breakables individually.
In a box, plate stacks can be stacked but never on top of each other. Position them sideways instead of vertically to prevent additional weight. Another piece of packing paper should be used to pad sections of plates and bowls.
Moving Company Booking
The importance of this one made it impossible to leave it off. Early planning will help you avoid higher moving costs and ensure that the company will be available on the day of your move.
Your moving company can help you with this, along with painters who will paint the walls and baseboards. By doing this, you will save yourself time and energy in the long run, making the whole process easier to handle. Booking a great moving company is the best way to prevent a stressful move.
Conclusion
The purpose of moving hacks is to make the moving process a little easier for yourself. If you follow the steps above, you will likely find your move is not as bad as you thought. When moving, these tips might seem small; however, they are time-saving. When you are ready to move, pin this to ensure you have it handy if you decide to make a move in the future. You can save both time and money by following some clever moving hacks, such as packing the essentials in a box and buying moving boxes from the grocery store.
See Our Related Blog Posts