Packing is the 1st step before moving to an apartment. A common question when moving is, "Is it possible to hire someone to pack my apartment accurately?" The short answer is YES. Why? Read on.
The fear of damaging your valuables and the inconvenience of handling your belongings room by room and also drawer by drawer are reasons enough to hire someone to do the packing for you. It's also a great option if you're on a tight schedule and need to leave your house promptly or if you have items that you can't pack by yourself.
Basically, when you're ready to move, you need to contact trusted movers and packers in Rockville team as soon as possible. Before choosing a moving company, it is important to know what you expect and what you need. Which factors should you consider? For your convenience, we have discussed them one by one. You can save even more money by hiring professional packers if you have pets or children to supervise.
Professional Packers: What Are They?
Packers are typically employed by moving companies, and they are also responsible for expertly packaging household items. And yes commercial equipment as well. In this regard, they are more efficient at packing than those of us who only pack when it is absolutely necessary. According to your contract, packers perform different services depending on the packing company you select to work with.
Why Should You Hire Professional Packers?
Your moving company will supply all the packing materials you need, such as boxes, tape, packing paper, air-filled plastic padding, and necessary things as well.
Your belongings will be packed room by room, including items that need protection being wrapped.
On moving day, they'll label every box with the room where it's items originally came from so that when your movers arrive, they'll know where it should be placed.
What Qualities To Check Before Hiring Apartment Movers And Packers?
A reliable moving company has several features that set it apart from others. This may sound difficult, but it really isn't. Just make sure that any moving company you hire meets these ten qualities. By doing so, you can determine if they are capable of making your move smooth and seamless.
Some of the qualities of the best Apartment movers are professionalism, license, availability in your area, equipment, affordability, and more. Below check out most packing companies' must-have qualities.
In a Quality Moving Company, Inventory is Taken
Good moving companies will ask you to visit their offices first. In this way, our Apartment moving company in Rockville can inspect your house and find out how many pieces of belongings you will be moving. Besides providing you with an accurate estimate of the price, this will also allow them to provide you with a quote.
Moving companies typically charge by weight, so the size of your things will matter. Both you and the movers need to know how much total stuff is in your house. It is easy to avoid moving companies overcharging you if you perform a pre-inventory check yourself. Consider hiring a moving company that won't show up until the day of your move. Best packing and moving companies always arrive in advance to give you a solid estimate of the costs involved.
Get An Exact Estimate Of Moving Costs
If you're moving out of state or country, the last thing you want is to be ripped off. Doing some research about what you can expect to pay is the best way to make sure you are paying the correct price. It is important to have an estimation that is as accurate as possible, but it is much more useful when combined with a rough idea of what you are going to pay.
You can ask your friends, search for online pricing estimates, or call several moving companies and ask for quotes to find out what you should be paying.
Affordability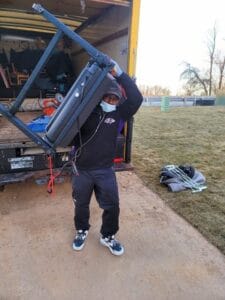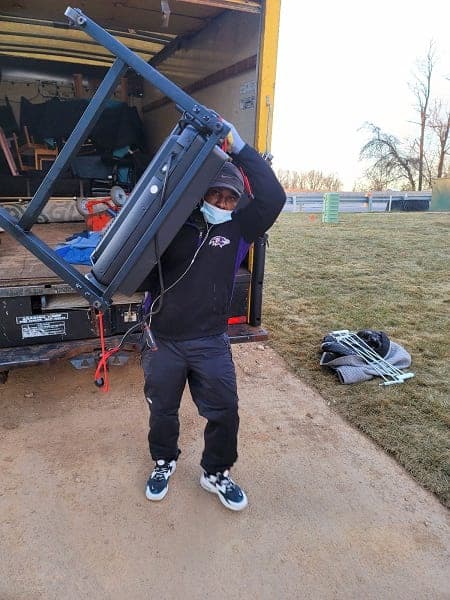 It is important that you understand the moving quotes and cost. You should find a moving company that fits within your budget after checking how much you can afford. A high price does not guarantee quality service.
Therefore, look for a company that offers quality service at a reasonable price. You should take your time to research moving companies that are on time and provide smooth and hassle-free moving services to ensure you don't waste your money and time.
Latest Moving Equipment
Advanced professional apartment moving companies must use special moving tools when they work on any house. Without special types of tools, moving belongings can break or damage during packing and loading. Moving with professional tools is the fastest and most efficient way to accomplish moving tasks.
The ability to lift heavy belongings like a cooler, a bed, a sofa, piano, a pool table, and different household items with little effort is one of their greatest assets.
Responsibility and Carefulness
Apartment moving services near me best job are handled by professionals packing and moving. In addition to making us feel less stressed, specialists know the best ways to do this. However, what if your belongings become damaged during moving? The expensive movers always have moving insurance available as a backup plan.
Therefore, the DMV Apartment moving company will once again be able to do without damaged items but without having to take money out of our purse.
Good Communication Skills
It's true that we can all access the information we need just by clicking a few buttons. We should not be surprised by a moving company that does not have an effective communication system. It is vital for a moving company to understand the importance of communication.
Will they go the extra mile to keep in touch with you? Even after a phone call, some companies will visit you at home for a face-to-face conversation. These are the companies you should select.
Accurate Estimates
For all your shipments, including those that require special attention, a trustworthy moving company provides better advice and accurate moving estimates. Pianos, furniture, and priceless paintings can be taken care of by these experts.
It doesn't matter if it's gym equipment, a home theater system, or a pool; they have the expertise to pack and move any item safely to the new house without causing damage. So why not contact local moving services in Rockville.
No Surprise Costs
Hidden costs are sometimes a concern for people who want to relocate. Our residential movers in Rockville are honest with their prices and transparent with its overall cost, so you don't have to worry about expensive prices or hidden fees. Unless you request services, most moving companies' quotations do not change during or after the relocation.
Employees Should Behave Well
You should always pay attention to the behavior of the person or team when hiring a professional moving company rather than the shifting price. Hence, we regard this as a quality of a good mover. There is no doubt that everyone wants to work with the mover whose workers behave themselves.
You should move on to the next company on your list if the employees are rude to you during your interview, as you will not enjoy working with them.
Expertise
Expertise is the main quality of movers. The majority of moving companies aren't concerned with being professional when they move your shipments. They just want to get it done as soon as possible so they can move on to the next job.
Professional movers, like Rockville movers, are different from this. Using as many movers as possible to accomplish the job successfully and also will protect your belongings carefully to prevent any damage during the move.
Pack Yourself To Save Money
If you're looking for ways to save on cost, many moving companies will work with you on price if you tell them you will be packing some of the items yourself. Many moving companies will provide your own moving boxes. You may opt for this option if you wish to pack smaller items or certain rooms in the way you prefer.
Please do not pack personal items such as kitchen utensils, glassware, or family heirlooms. Be careful how you pack your belongings, as even a few incorrectly packed items can cause damage.
Last Word
Having the above in mind, it is important to remember that hire someone to pack my apartment or mover is not an easy task. This doesn't mean it can't be done, though. Remember to check for the qualities above for your moving and packing companies.
If you are searching for a moving company that possesses all these qualities, look no further because Dmv movers LLC's network of reliable long-distance and local Apartment moving company has it all and even much more. Contact us now for your household move and enjoy the transition.