As you dream up how you'll decorate your new apartment, we've got you covered with this ultimate apartment checklist. When you have this comprehensive list at your fingertips, you'll never have to worry about not having anything for your first apartment.
From a view of professional moving company we gather all info from our movers and make this checklist for people to help. This is the most updated apartment moving tips checklist ever based on APARTMENT MOVING.
Check out our very effective apartment moving essential tips list and our list of what you'll need to make your new apartment your own. Then, get happiness, because we're going shopping!
Let's Start Talk About Apartment Moving Tips
This is very effective tips for apartment moving, also it'll help for any type residential moving services in Rockville MD. This guide make from our experiences from apartment moving services in Rockville MD. Let's start :
Apartment Inventory: What You Should purchase Before You Move
In this section, we will provide a condensed list of must-have items for your first apartment. Before you move, make sure you've collected all these items – whether you bought them, retrieved them from your parent's underground room, or swiped them at your local thrift store cheaply.
Bedroom Essentials :
You can purchase your bed, dresser, and nightstand together or mix them to suit your style. If you choose the right techniques, your bedroom can take on a whole new look, so get started early.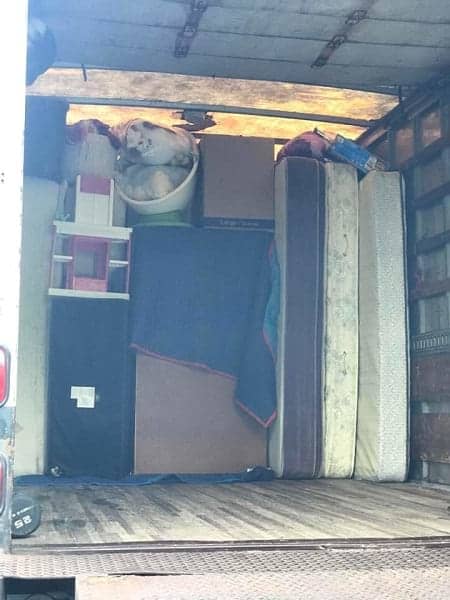 Mattress
Mattress topper or mattress pad
Sheet set
Bed, dresser, nightstand
Pillows
Duvet, comforter, or quilt
Window treatments
Clothes hangers/coat hangers
Bedroom Space :
Full-length mirror
Bed frame
Comfy chair
Bedside/reading lamp
Box spring
hanging closet organizer
shoe rack
Vanity or desk
decorative pillows, rug, cozy blanket, wall art
Laundry hamper
Living Space Essentials :
Whether movie nights or cocktail parties, no matter what type of party you host, reliable and stylish seating will be necessary, it's a plus if your room has a sleeper couch or futon – guests can sleep there.
Sofa
Television
Comfy couch
Sound Systems
Coffee table
Media Stand
Table Lamps
Curtains & Curtain Rod
Living Space :
Accent chairs
Floor lamps & Overhead Lighting
Side tables
Storage solutions
Decorative pillows
Window treatments
Throw blanket
Picture frames & wall art
Coffee table books
Candles, vases, houseplants
Bathroom Essentials :
It may not be as important to consider the style of your bathroom as many of your first apartment purchases, but you should definitely consider it. Shower curtains, towels, and more are available in harmonizing styles, making these practical and beautiful bathroom essentials.
Mirror
Soap
Shampoo
Hand towels, Bath towels, Washcloths
Toothbrush Holder
Toilet paper
Shower curtain
Shower curtain liner
wall hooks & Shower curtain hooks
Personal Care Products
Personal Care Tools
Comfort Bath Items
Bathroom Space :
Small vanity mirror
Window treatments
Bathroom wastebasket
Bathmat and bathroom rug
Hand soap and lotion
Toilet paper holder
Plunger
toiletries
Tissues
Air freshening spray
Kitchen Essentials :
The kitchen table and chairs you need or just bar stools are entirely up to you since every apartment is unique. However, you will eventually need to find another place to eat dinner beside your couch.
Table and chairs or bar stools
Fork, spoon
Knives (small paring knife & large chef's knife)
Plate
Water glass
Kitchen trash can
Dishtowels
Food storage containers
Kitchen Space :
Here you'll find our first apartment checklist's sections on cooking like a boss, throwing awesome parties, and storing leftovers. It's a lengthy section, so be prepared :
Dishware and Utensils :
Dinner plates
Serving utensils
Serving platters
Water glasses
Mugs
Cereal bowls
Salad plates
Silverware
spatula and slotted spoon
Pots and Pans :
Large stockpot
10-inch frying pan
2-quart saucepan
Cookie sheet
Rimmed baking sheet
casserole dish/ Large baking
Appliances :
Crackpot or instant pot
Coffee pot or kettle
Microwave
Toaster
Blender
Hand mixer
Tools and supplies :
Measuring cups and spoons
Colander
Cutting knives
Cutting board
Mixing bowl
Aluminum foil and cling wrap
Bottle, can opener, corkscrew
Food storage containers
Spices and larder :
Salt
Spices
Pepper
Brown sugar
Granulated sugar
Baking soda
Flour
Baking powder
Teriyaki sauce
Vanilla extract
Ketchup
Soy sauce
Mustard
Oil (olive, vegetable, coconut, etc.)
Vinegar (balsamic, white wine, etc.)
Miscellaneous kitchen items :
Water filter
Dish drying rack
Oven mitts
Silverware organizer
Paper towel holder
Recycling bin
Cleaning Items :
Dishwasher detergent
Laundry detergent
Stain remover
Laundry basket
Various important elements :
Reusable water bottle
Iron and ironing board
Sewing kit
Space heater
Command hooks
Window AC
Light bulbs
Umbrella
Chip clips
Scotch tape
Essential Toolkit for Apartment :
On moving day, whether you're doing the packing or reassembling a bookshelf, having essential tools like a screwdriver and hammer will come in handy. These kinds of tools play a very significant role as a friend.
Toolbox
Hammer
Screwdrivers Set (Phillips and flat head)
Step stool
Nails and wall hooks
Light bulbs
Batteries
Handsaw
Measuring tape
Duct tape
Utility Knife
Power strips and extension cords
Adjustable Wrench
Cleaning Essentials :
Moving and cleaning on the same day is too much work – you'll want to think about cleaning your apartment before you relocate. Lastly, be sure your cleaning items are easy to reach on moving day if you missed anything.
vacuum or Dustpan and broom
A faster with both wet and dry pads
Multi-purpose liquid cleaner
A Spray Bottle
Paper towels
Trash bags
Toilet scrubber
A bucket
Toilet bowl
Dish soap
Sponges
First-Aid Kit :
Unfortunately, accidents can happen anytime on moving day or after a move. When you cut your finger when opening boxes or when you break a glass, you'll need bandages and ointment. The moving day just might leave you a little sore.
Band-Aids
Skin rash cream & antiseptic cream
Antibiotic ointment
An anti-inflammatory such as Advil
Thermometer
Safety pins
Disposable sterile gloves
Scissors
Alcohol-free cleansing wipes
Sticky tape
Eyewash and eye bath
Safety Essentials :
Probably your apartment already has Carbon monoxide detectors or Fire extinguishers, but if you are moving to an older apartment, you may want to include extra protection as well.
Fire extinguisher
Smoke & Go Alarm
Carbon monoxide detector
Home Childproofing
Smart Lock
Smart Doorbell
Emergency Magnet
Conclusion :
Are you're almost done checking everything off your apartment-related list? The Ultimate First Apartment Checklist is here — print it out and save it along with our expert Moving Checklist, so you're prepared to move into your new place without any stress. If you hire our experienced apartment movers in rockville, our movers will give you the checklist before moving.
See Our Other Related Blog Posts :