It's a big decision to move, and moving is not cheap. Planning for the move is crucial, but preparing for the financial aspect is crucial as well. Despite its small size, its relocation is quite costly. Yet how much does moving cost? Basically, moving costs can be determined by a variety of factors.
It's important for those moving to or from Maryland to understand how much the move will cost from the outset. In order for a mover to give you the most accurate estimate, they must have all the information they need. What's the Average Cost Of Movers In Maryland? However, prices are near impossible because there are so many variables involved. Regardless, average price estimates are still helpful when you're setting out your Maryland move budget.
Throughout this article, we'll tell you what sort of moving assistance is best for you, as well as what the average cost of moving is. That way, you can figure out what to include in your moving budget.
Calculating Moving Costs : How?
Is it going to be expensive to move? Get an estimate of moving costs using our free calculator. Where are you relocating from, and where are you going? Please let the moving company in Maryland know.
By using the drop-down options, you can select the number of bedrooms, the packing service you need, as well as the moving date.
Then, you'll receive an accurate quote from top movers after we take all of these factors into account.
Distance between you and your new home will also affect the cost of your move.
Generally, cross-country moving is considerably more expensive compared to moving within the same city.
If you want, you can either hire a professional movers MD team, or you can rent a moving truck & handle the move yourself.
What Makes Our Movers In Maryland different?
Even though there are a variety of cheap moving companies available, our company is the top choice for Maryland residents. The following advantages are yours when you choose Movers in MD: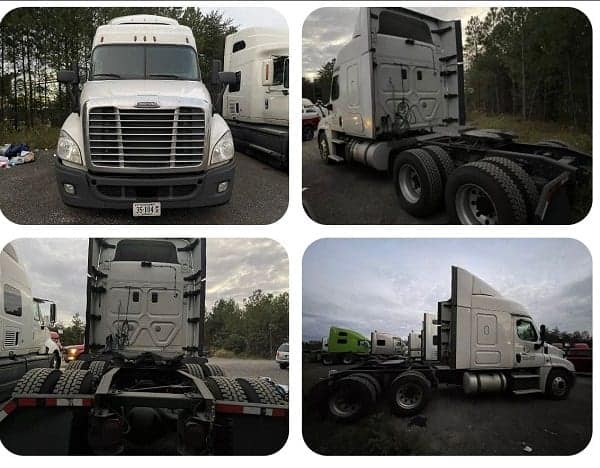 Long Distance MD movers are experienced and fully insured, and licensed commercial movers Maryland, certified to handle long distance, cross-country, and even interstate moving services.
As a result of your insurance policy, your belongings are fully protected, allowing you to relax and feel free.
We always treat our clients courteously and helpfully when talking to our team of dedicated, professional moving experts.
For many years, we have provided cheap shipping services in Maryland. Therefore, we have a deep understanding of the region & have provided excellent customer service to countless customers.
You can store items in our climate-controlled storage facility, especially if you are moving or downsizing temporarily.
In addition to moving trucks & heavy machinery, we have all the necessary equipment for loading, unloading, as well as moving your belongings safely and efficiently.
Our Local Movers MD give you a comprehensive and accurate moving estimate through our free in-home estimates. Let us eliminate your stress during your move.
Maryland Moving Costs: Factors to Consider
When you're moving from or to Maryland, or just about anywhere in the country for that matter, estimating a moving cost is difficult without all the specific information. In order to estimate the moving costs for MD, it is necessary to consider a number of factors. Your residential movers in Maryland and Commercial Moving services in MD costs will be influenced by a number of factors, including:
Distance :
As you may have already guessed, the farther your move is, the more expensive it will be. Moves within the same city are typically priced by the hour with a minimum charge of one hour.
In addition to payment for time spent driving from the warehouse to each location, in some cases, you may also be required to pay a travel fee.
However, moving across the country typically charges a flat rate. In this way, you will know from the outset what your overall costs will be.
Home Size :
In general, how long it will take to move your home depends on how many bedrooms it has.
Larger homes typically have more possessions, making it more difficult to transfer them. As an example, moving out of any studio apartment takes typically about three to five hours and 2 to 3 movers.
While moving a 3-bedroom house would require 4-movers and approximately 10 hours to finish.
When moving long distances, the price is usually based on how much stuff you are moving, which is directly related to the size of your home. As with distance, the more extensive the move, the higher the costs.
Moving Time And Date Of Year :
You can directly affect the cost of your move by what time of year and on what specific date you choose.
Moving during the summer is the most popular and busiest time of the year, which means that prices will be higher.
During the off-season, between October & April, you may be able to negotiate for a better rate by moving outside of peak season.
Weekends are typically more expensive than weekdays in terms of hourly rates.
Furthermore, prices are usually a bit more affordable toward the middle of each month.
Additional Services :
The overall cost of your move may increase if you select additional services that involve packing and unpacking, as well as disassembling and assembling your furniture.
Additionally, you may be charged for packing materials, storage, shuttle trucks, and long-distance transportation as well.
Adding any additional services besides the traditional packing, loading, moving, & unloading of your possessions, you can expect a higher cost.
Specialty Items :
Your move will be more expensive if you own bulky, odd-shaped, or high-value items like a pool table, hot tub, piano, motorcycle, safe, etc.
Obviously, these types of items require more care and special equipment and are more expensive to transport.
Moving Insurance :
The majority of professional movers include liability insurance in their quotes.
To get coverage that reimburses you for the total amount the item costs, you must pay more.
Make sure you ask about cost when requesting an estimate since it is unlikely you can add it to the estimate at the time of service.
Travel Fees :
When moving long distances, travel fees can quickly add up.
The movers will need to consider both fuel costs and labor costs when moving from one house to another.
Moving Supplies :
The chances are that you won't be able to gather enough free packing boxes for your relocation, so you will need to purchase moving supplies.
You may need plastic containers, cardboard boxes, bubble wrap, packing paper, and anything else you need for the move.
You can view the number of supplies you will need through our Moving Box Checklist.
Liability & Valuation Coverage :
Whenever you hire movers, you should probably purchase some form of liability insurance.
Moving companies typically offer different levels of coverage, such as: 1. full value and 2. release value.
A third-party moving insurance provider may be able to provide you with additional insurance.
Tipping :
Tipping is customary, especially for local movers in Maryland, which ranges between 10% and 20%.
Give a little more if the project is lower than $500, and the workers have done an excellent job caring for your goods.
How To Get The Right Moving Quote From A Maryland Moving Company
Reliable moving companies can provide you with cost estimates in a number of ways. Here are a few of the best methods :
Online Estimate :
When you provide local movers with specific & detailed information, you will receive a precise moving estimate. Among these details is your moving date, how big your house is, what furniture is in every room, when you plan to move, as well as anything else you may need.
Phone Estimate :
If you would prefer to talk to someone directly, you can give detailed information verbally to the mover. Based on this information, our moving specialist can formulate a moving estimate based on how many moving crews are needed. Additionally, they can estimate the duration of the move.
In-Home Estimate :
If you want to receive the right moving quote, you may need to schedule an in-home consultation. In this way, your estimator can make a visual inspection of your total property.
During the estimating process, a specialist will assess whether special equipment is needed to gain access to the home.
It usually takes approximately 30 minutes to an hour to provide a moving estimate in your home, which includes time to answer questions regarding the relocation process.
If you have items in your home moving, ensure you ask lots of questions and provide as much detail as possible about what you want to be done.
When it comes to cheap Maryland movers that can offer you quality services at lower prices, look no further than our Rockville MD movers.
A professional mover's pricing can be the most significant factor during the selection process.
For this reason, Apartment Movers In MD offer our customers competitive rates & affordable hourly rates.
Plus much more.
Frequently Asked Questions :
We've compiled a list of the most frequently asked questions about moving prices and their impact on your budget.
What Are The Prices Of Specialized Moving Services?
Moving oversized items such as a piano or car can cost between $400 and $2,000, in addition to the general cost of moving. The premiums for specialty items are higher because they demand special skills, are heavier, require more fuel for moving, or require additional protection.
How Much Does Auto Moving Cost?
Many long-distance moves require you to move your car as well as your possessions. If this is the situation, you should expect to pay about $1,000 extra per vehicle. Your car should be protected from damage during the move with protective covers or wrapping.
What Is The Cost Of Moving A Mobile Home?
Mobile home moving costs are affected by several factors, such as the distance moved, mobile home size and weight, as well as moving materials and more. Transport-only moves usually cost between $700 to $3,500, whereas full-service moves range from $3,000 to $14,000.
What Are The Most Expensive Times Of Year To Move?
In May and September, moving company costs tend to be higher. During this warm weather season, many people move. Hence the peak moving season is referred to in the moving industry. If you are flexible about your move date, you should consider an off-season move during the fall or spring. The middle of the week and the middle of the month are also suitable moving dates.
What Is The Cost Of Moving Boxes?
A medium-sized cardboard box is likely to cost around $2. Moving boxes can be purchased online easily. Additionally, you can find them at your local hardware store, storage unit, moving company, or truck rental company.
Do You Know How Much It Costs To Rent A Portable Shipping Container?
An average portable moving container will cost between $2,000 to $3,000 for a long-distance move. Container rental companies offer different prices. Cost is affected by many factors, such as the rental period, distance of the move, amount of containers, as well as the size of the containers.
What Is The Cost Of Moving Locally?
Local moves cost an average of $1,250, which is about $7,500 for a 2- or 3-bedroom move. Based on the hourly rate of the moving company, the price of a local move is calculated. In the case of long-distance moves, remember that rates are subject to seasonal fluctuations and service demand.
How Can I Move Across The Country For The Cheapest Price?
Full-service movers aren't always the cheapest, but they certainly offer the best convenience. For those looking to save some cash without sacrificing convenience, here are some budget-friendly cross-country relocation options:
Renting a moving truck & driving stuff yourself
Renting a trailer
Sending belongings via USPS, UPS, and FedEx
Using mover-only services
Gathering help from friends and family
Utilizing a portable storage container
What Are The Costs Of A DIY Move?
Costs for DIY moving depend on the type of move, the distance traveled, and the number of items moved. Since each relocation is different, it is expected that the cost will vary as well.
Even though you will save money by moving yourself compared to full-service movers, there is still a cost. You'll likely have to spend several hundred dollars on a DIY move, regardless of whether you hire labor-only movers or rent a shipping container and have it delivered to your house.
Conclusion :
Hopefully, you already know the Average Cost Of Movers In Maryland. Now it's time to choose the best service from a reputed moving company.
Your choice of the move depends mainly on two factors: your preferences and your budget. If you'd like to take on as many moving responsibilities as you'd like, it'll depend on your own preferences.
If you would like to take any professional help, don't forget to contact affordable Movers In Maryland. There are several ways for you to contact us.
See Our Related Other Blog Posts :