In Maryland, it isn't easy to find a moving company that respects your business and belongings. This will enable you to save money, time, and stress by pre-programming, being professional, and thinking carefully before moving.
Whenever you relocate your office, many factors need to be considered. In addition to being physically demanding, moving can also be stressful & emotionally draining. The loss of income during that time period must also be considered if you close operations. Our goal at office movers in Maryland is to get you back up and running as soon as possible after the move into your new building. If you experience any downtime, we want to make sure that it is very brief.
You might have lots of things besides thinking about office relocations, and we are assured you can get the best probable services from commercial moving services in MD. If we handle your corporate relocation, your office will go smoothly without damage and on time.
Office Movers In Maryland MD Will Have You Up and Running in No Time
A professional moving company is definitely needed if you wish your office up and running in a short amount of time. The good news is that our professional office crews must come on time and fulfill your business needs sincerely. Our expert team is insured, licensed, and bonded for your particular requirement.
Let's see our services briefly.
Our commercial relocation services are equipped for efficiency and speed. When it talks to businesses, time is a critical component.
We will make sure that your commercial equipment must be there it need to place and if you want.
With our comprehensive range of moving services, we can handle every aspect of an office move.
Our high level of experience in this field assured that you must be satisfied.
Furthermore, our movers are also able to adjust to any changing situation or circumstance in an instant.
A long history of excellence in the relocation business entitles us to this benefit.
Also, you need to know that the office mover in Rockville MD doesn't overlook quality when rushing to meet a deadline.
We understand very well the importance of returning to your regular working schedule.
We are responsible for providing the best and most honest movers and packers to assist with your wrapping, storage, and moving process.
Basically, we offer you up the front price range to help and plan your office shift.
To help out your commercial relocations will go smoothly, our commercial moving company in Maryland agrees to provide an expert moving consultant who gives you the best advice. In order to make sure your business relocation goes smoothly and quickly, we will create a proper plan after we review what needs to be done.
There Are Plenty Of Benefits To Hire Our Corporate Moving Services
When facing any commercial relocation, really you can take some things for yourself, or you may take the help of family and friends. It is not wise to rely on your coworkers to relocate your entire business when you are about to move an entire company.
If you own expensive office furnishings, equipment, supplies, & electronic devices, you can be sure that our professional movers in Rockville, MD, will treat them with utmost care.
We also offer a wide range of services to take care of every aspect of your move. If you hire us to move and take care of your valuable everything, our moving company in Maryland can.
Ourexceptional corporate relocation or office relocation is conducted effectively and efficiently.
In order to minimize business impact, commercial relocations are performed during off-peak hours or during the weekend.
Our DMV Movers LLC have professional Office movers and have years of experience managing large teams of employees.
You will receive the necessary packing materials and services for moving your office.
Room planning, labeling, and an inventoried list will be provided.
If sensitive equipment is to be stored in a climate-controlled facility, this will be provided.
If You Need Any Additional Assistance: Movers MD Can Provide It.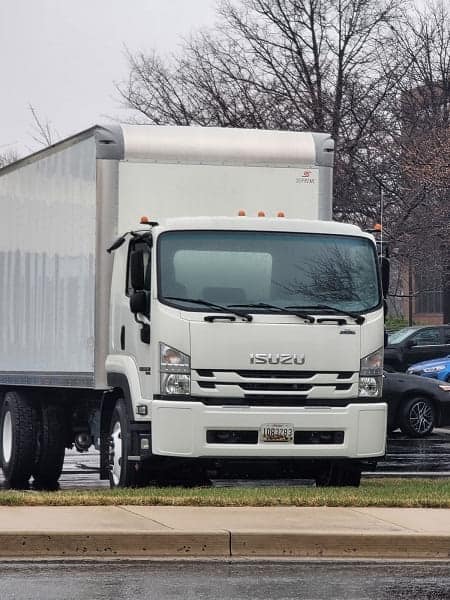 Delays can be problematic, as we all know. Therefore, we ensure that everything runs as smoothly as possible. However, if anything unforeseen happens, our team will assist in finding a solution. It is true that your business doesn't suffer much as a result, Well let's see below.
What do you need? You can turn to the best long-distance movers MD when you need long-distance relocation assistance.
Not only do we offer exceptional moving services, but we also provide exceptional packing & unpacking services as well.
Yes, we can also move your valuable belongings for you, and we can provide many other services as well.
Regardless of what item you need to be moved to, Commercial Moving services in MD can handle it perfectly.
Send us information about any items you believe need particular care so that we may design a transportation method suitable for them.
How Do We Move Your Office Exactly?
Moving requires a lot of organization. If you're moving your office or business, we can make it seem you walk around the flower park.
We offer assistance with packing, moving and unpacking your office or business with our expert, reliable commercial movers.
There is packing material available, as well as storage space if you need it.
Assuring the safety of your belongings during the move is as critical as moving furniture and heavy items, and we have trained our movers to move both.
In a stressful time like this, let us assist you, regardless of whether you're relocating within one building or to another.
As easy as walking in the park, we provide effortless business relocation and corporate relocation services.
Packing Materials And Supplies
We have plenty of packing supplies readily available. You have no need to worry about fragile items being handled by our office movers since they are trained to handle them.
If you have furniture that is oddly shaped or big, we offer custom padding for support. Fortunately, moving boxes also available if you need.
The materials we use to package your items will help keep them safe from dents, scratches, and breaks.
Your hard work got you here, so we want to ensure that nothing will be damaged or lost during your office relocation.
As licensed, insured, and bonded professionals, you can be confident in our services.
Local Office Moving Maryland, DC, Virginia
Generally speaking, a "local move" refers to relocating within the same state, city, or town. Whatever your needs are, whether it's relocating your Washington DC office, Virginia business, or Maryland business, we are a perfect choice.
If you work with our local office movers, our local office movers in MD can assist you with all your moving needs. Regardless of the size of the move, we will handle it for you.
Long Distance Office Moving DC, VA, MD
Please don't get upset if the office moving process takes longer than expected. We also provide long-distance office relocation services through our commercial movers MD.
These include long-distance moving services, as well as interstate moving services. We are long distance office moving company in MD, which are well-equipped and trained to handle a variety of relocation situations.
Why Do You Move Your Maryland Business With Us?
When you are searching for the best relocation company to move your Maryland business, there are lots of things to look out for. It isn't just your furniture that you're concerned about, but there are many other things to consider as well.
You will become the office hero if you let us help you move:
In order to avoid downtime and secure the fastest and most efficient return to business, you are concerned about minimizing downtime.
Regardless of what you have in your possession, you should focus on minimizing disruptions & getting back to work as quickly as possible.
In this way, you will really benefit from the move. Our movers in Rockville are growing by serving all the requirements of our valuable customers.
Knowing what you value at every job is an excellent way to get started. Creating a seamless move with customized move strategies.
Our commitment to excellence on time, every time, and our reputation as a leader in innovation.
We provide trained, experienced moving professionals. Keep your staff from being disrupted as much as possible.
7 Critical Tips For Relocating Your Office Smoothly
There is nothing more exciting for a company than moving to a new office. And the process doesn't have to be stressful for the people responsible for the move. These 7 tips can help you ensure a speedy and efficient office move.
1. Start Planning Your Office Move Early
Commercial relocations require detailed planning & preparation. If you are planning to move, set a moving date, then decide how long the relocation process will take. After that, you can set a schedule.
In addition, determine how much money you will allocate to the moving process. When determining moving costs, this tool will be invaluable. It will help you prevent making uninformed choices.
2. Keep Your Employees Informed
You should always communicate with your office employees when relocating your business. Keeping your staff updated with moving timelines and plans is important. You will need to inform them of upcoming changes to the current business premises, including:
Your new address and updated phone number and fax number
New building regulations
Packing arrangements at the newly-built facility, among others
Creating a moving checklist will help them to make sure everything is covered and that nothing is missed. Although employees can be uneasy about change, communication can help boost their spirits.
3. Assign The Project Manager
To increase the chances of a successful move, every office must work together. In addition, it will be essential to hire a project manager to help with all elements of the moving process.
An effective project manager should be able to multi-task, possess outstanding organizational abilities, have excellent communication skills, and have experience managing budgets.
It can also make a relocation process more seamless if you have a robust set of office management tools in place.
4. Ensure Data Security
When you have to relocate, you don't know what can happen with your data and hardware. If your servers or hard drives malfunction, you may lose valuable documents. In order to prevent data loss and breach, you need to back it up prior to moving.
As an example, you can protect your visitors and staff's data with a digital visitor management system. With a cloud-based system, you can easily move between applications.
By doing so, you will demonstrate compliance with (GDPR) General Data Protection Regulation since you will not lose information about your past customers.
5. Clean The Office Thoroughly
Do not move items that you do not need. Sell or donate equipment that you are not going to need in the future, remove old files, shred unnecessary documents, and get rid of old furniture.
However, consult your accountants for more information because donated items may be able to be written off.
6. Hire A Qualified Moving Company
To facilitate a smooth office relocation, it is very helpful to hire the best moving company. A moving company has the expertise, knowledge, and resources necessary to ensure that your move goes smoothly.
To make sure your business property is transferred safely, they will pack and unpack it. Additionally, a professional moving company can help identify and draft an appropriate moving plan for your business requirements.
Be sure to work with a company that is certified, well-established, and insured.
7. Update Your Address Everywhere
Be sure to notify your customers and suppliers about your relocation, change of address, and resumption of business. Make sure you update letterheads, business cards, websites, and social media profiles.
Additionally, change your address & online listing with Google in the month leading up to your move. Moving is not as stressful as it seems. Here are a few tips to help you plan an office relocation – everything from communicating with customers, vendors, and employees to securing your data.
Hopefully, our tips and tricks will be helpful to you. Now, you will be able to make the right decision as well. With our office movers in Maryland, you can smoothly transition to your newly renovated office.
Call Us Instead Of Wasting Your Time, Energy, Or Nerves
There is no need to be scared about moving a business. The only thing you need is the right type of professional assistance from a commercial moving company in MD. Get in touch with one of our expert moving consultants today to receive a free estimate on site. 
Rather than offering empty promises, we strive to deliver amazing moving services at reasonable costs. Count on our office movers in Maryland to simplify your relocation process and make it an enjoyable and successful one.