If you are about to move with long distance movers in Maryland, then you are probably already feeling emotionally drained. But rather than panicking and stressing out, pick up the phone and find a reputable moving company in Maryland.
Relocating to a different state can be challenging, particularly if you have no idea where you're going. It takes a lot of effort to coordinate the logistics of moving, whether you're relocating for work or are simply changing scenery.
You may ask questions such as:
Is there anything I need to transport myself?
How should I tell the movers what to do?
What will happen to my belongings while I am gone?
Will it be expensive?
Will I be able to trust anyone?
With our long-distance movers in Maryland, we strive to make moving across the country as effortless and straightforward as possible.
Moving History :
More than 40 million Americans move each year, and many use professional movers to make the process easier. It is always hard to move, but with the right team, the process can be less stressful. Researching movers can be overwhelming, but you should take your time to find a reputable company.
Even a long distance move, or even an interstate move, requires the services of an excellent moving company. Indeed, everyone deserves to settle into a new house or office smoothly. With more than a decade of experience in the industry, we at long distance movers in Maryland are proud to be the best relocation company that will fulfill all your moving dreams.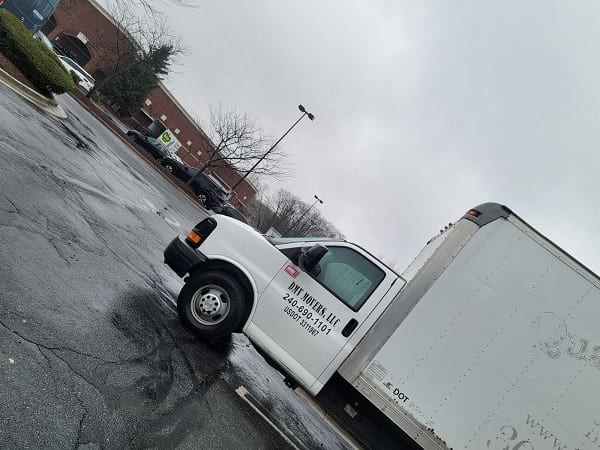 Our Top Long-Distance Moving Company Maryland Offers Customized Moving Services
Every move is unique, just as every person is. Our company is customer-focused, and we take a personalized approach to all of our transportation projects.
Therefore, our team of moving experts will be diligent when reviewing the specific requirements of your relocation.
Furthermore, we will offer for you the most suitable moving solution for each aspect.
Aside from custom moving solutions, we also provide practical, functional moving solutions.
For long-distance moving, it is crucial to maximizing efficiency. This does not mean using one method for everyone. Furthermore, your safety and comfort do not come at the expense of efficiency.
Our team of movers invests their knowledge, experience, and resources into designing a relocation plan that will meet the specific needs of every individual.
As a result, we not only reduce your moving costs but also provide peace of mind to you.
So, if you're looking for the best moving experience in Maryland, you should enlist our long distance movers in MD.
We Will Work Closely With You Through The Moving Process
Whenever you go through a challenging event like long-distance moving, it is imperative that you participate in every step of the moving process.
Long Distance MD movers are ready to help you with any moving needs you may have. We will therefore provide you with a relocation coordinator solely responsible for your relocation.
During the entire move, you will be kept informed since this person will take care of all moving details for you.
To develop an individualized relocation plan, our personal moving coordinators work together with our long distance movers in Maryland.
Your personalized relocation plan addresses each aspect of moving. We are entirely focused on the details.
The secret to successful moving lies in the details. Because of that, you can trust our intrastate movers in Maryland to be attentive and well-organized.
Don't worry. We'll be well-equipped to identify all the problems, and we'll find the appropriate solution as well. Whenever you work with us, you're covered.
Cheap Long Distance Movers Near Me
Do you want to find a cheap long distance moving company in Maryland? Thank you for visiting us and learning more about us. The people who are at the heart of our business are, first & foremost, those who help others.
Here you will know about how to move long distances cheaply, how we transport things and who we are. We even have a team in Maryland standing by to assist you right now.When you have collected the essential information about your relocation, do not hesitate to contact us online or with a phone call.
You will need to tell us how many rooms and bedrooms you have if there are any special items you wish to move, as well as your destination. No matter what you need, we've got your back, figuratively and literally. Check out our Maryland long distance movers right now to find movers who have professional movers and trucks near you at and cost-effective rate as well.
A Guide To Finding The Best Long Distance Movers
In order to choose the top long distance moving company, you need to find the right moving professionals. These are some steps below you should follow:
Step 1.
Find out the cost of long distance moving by contacting reputable cross-country moving companies. Use our moving cost estimator tool to get an idea of the total moving costs.
Step 2.
Prepare to be contacted by a bonded, licensed, insured, and professionally-trained long distance moving team. There will be one that can serve you along your route on your requested date—finding a moving company that is right for you. There is nothing better than working with a good moving company.
Step 3.
Make a date & time for the professionals to visit your home to check the belongings you plan to move. Afterward, you will receive written estimates of the costs from a professional moving company.
Step 4.
If you have questions regarding long-distance movers, take advantage of the on-site survey. Luckily, our every team of members is always ready to answer your every question.
Step 5.
Speak with moving company representatives to learn about what extra services and charges may apply. Additional fees will likely be necessary for the move to be successful. You should be prepared, both financially and mentally, to deal with these expenses.
Step 6.
You should obtain binding written quotes from the moving experts following your in-house survey. For those binding estimates, a fee may be charged, but the cost estimates will be much more accurate.
Step 7.
Ask a friend or family member you trust for a recommendation for a moving company. You've gotten several quotes from long distance moving companies, so it is time to see if a friend, co-worker, or neighbor can help.
You can ask them for recommendations on cross-country movers they know are trustworthy enough. You don't just entrust your valuables to strangers. It's difficult not to believe professional moving companies when they promise to be the best.
Step 8.
Take advantage of the extensive reach of social media to find recommended movers among your friends and acquaintances. To hire a trustworthy long-distance mover and Identify several reputable long distance movers through personalized cost estimates you should speak with your friends and family.
What Services That Maryland Long Distance Movers Offer?
If you select a full-service moving company, there will be a variety of options available to you that will help you save both time and stress. Moving companies offer a lot more than just transporting furniture & clothing.
Supplies And Materials For Packing :
You can expect your moving company to provide boxes, packing materials, as well as tape to seal the boxes. During the move, we will also provide packing supplies to make sure valuable, large, or fragile items remain safe & secure. If you need to pack items with crystal or china with your other items, you will need blankets and padding of some kind from us.
We Pack For You :
Packing up a large house or family may seem daunting if you have a lot of items to place in boxes. A moving company can actually do the packing for you if you want them to, which will include packing up your entire home. The moving van will be able to handle your belongings much more quickly if you do this.
Loading & Unloading Truck :
A moving company can load and unload your truck for you as one of the key benefits of working with them. Our group of skilled workers will move heavy furniture, oversized items, and more from your old home into your new one by using these services. Our movers MD's team will get you all your products, small and large, onto the truck. You can save your family and yourself time & prevent injuries by hopping on and off the truck during the relocation.
Unpacking :
Unpacking is also available from some companies, and Movers in Maryland are one of them. Boxes containing heavy items that would be difficult for you to unbox on your own can benefit from this service. Working with a moving company can be very beneficial if you don't have a group of family members or friends to assist.
Assembling Furniture :
When your furniture arrives at your new home, many moving companies will agree to reassemble it, and the good news is that we are also here. Once you've moved into your home, you're no longer required to assemble your new bed or other belongings again if you are not mechanically inclined. It is a common need that people need assistance with assembling furniture, and you should include this service in your quote when moving.
Moving Services In MD Offering Top-Notch Service Is Just A Phone Call Away
Due to all of the available assistance, you won't have to worry about anything during your next move. Our team of movers is equipped to provide you with a reliable moving service. Being the leading moving company in Maryland, both locally and long-distance, our mission is to make your move as seamless as possible. Our removals services are available all year round and are quite cost-effective.
Last Word
Expert long distance movers in Maryland are here to help you with all your interstate moving needs. Just sit back & relax. However, any move will bring new opportunities, new friends, and new experiences as well. Before pickups and deliveries, make sure you have a good night's sleep! You don't have to make moving long distances a headache. Make sure you hire a moving company that offers full-service, and affordable moving. Start the moving process today by contacting our Maryland long distance movers or filling out our online form for your free quote!
See Our Related Other Blog Posts :