DMV Movers LLC welcomes you. If you want the best moving experience, your mover should know all the ins and outs of the DMV. Over the years, we have completed thousand of intrastate moves. From here, you can travel around the corner, across the country, or to another country entirely. Let us help you collect actual local moving quotes that'll save money & time as well.
However, Choosing the first moving company that appears on Google could be tempting so that you can avoid one more trouble. Anyone who knows how to shop wisely knows you can save money on hair dryers, shoes, and even moving companies. Every local moving quote we provide is guaranteed, and offer services throughout the United States, focusing on helping people relocate small shipments.
In the range of $25-$100 per moving crew, per hour, cutting a few bucks off the price can save you quite a bit of money. Here are some tips for gathering an accurate quote for moving. This will ensure that your movers will arrive on-time and with a strategy of action and that you won't suffer sticker shock.
A SMALL MOVE. A BIGGER SOLUTION.
Local moving company in Rockville can handle any challenge with professionalism and care, whether you are moving into a house, an apartment, a high-rise, a condo, or an office building. Relocation presents a lot of hassles and headaches, so let us take care of everything for you.
All DMV residents choose Rockville Moving company for their moving needs. Find out why :
To ensure there are no surprises during or after your move, we provide accurate estimates that include all moving costs upfront.
A top-rated local movers in Rockville, we make moving easy. Here are honest reviews from real customers.
In addition to a virtual team, we also have in-home estimate teams to visit large houses and also take detailed inventories.
You will have a single point of contact with us who will assist you the entire time. Your move coordinator will be there for you from the first call through to the last box!
Providing local moving services of the highest standard, our team is the most reliable around! Moving your belongings from start to finish has been our specialty for many years.
Your furniture will be blanket wrapped by our local movers to ensure the safe relocation of your prized possessions.
Our business is dominated by repeat and return customers, accounting for over 50% of all sales.
Getting Accurate Moving Company Quotes: Tips and Tricks
Tip #1: Get Relocation Quotes As Early As Possible
Over 300,000 people have organized their move with Moving. Tips, a comprehensive website created by moving professionals. In order to collect moving quotes, it is far better to start the process sooner rather than later:
There will be fewer companies booked on the day you wish to move, so your options will be more plentiful.
With our moving day reservation service, you'll have the right to select the shipping day and time you want, allowing you to place attention on other aspects of your move.
In contrast, sellers who have a deadline for closing are most likely not able to move at their convenience.
You should begin the shipping quote inquiry step as soon as possible if you are locked into a summer move.
Tip #2: Get At Least 3 Moving Quotations
Get in touch at least 3 or 4 moving quotes from different companies in order to compare prices. The next time you understand you choose the most pricey moving company in town since you didn't research them, you'll kick yourself.
According to My Moving Reviews, an online consumer resource that's been around for a decade, you should ask potential moving crews these questions:
Do you provide written estimates that are binding on-site? You will only be able to get an accurate quote by having the mover come to your home. However, even then, expect the shift to be more expensive.
Is there any discount or promotion you can offer? It doesn't hurt to ask.
When will the moving process be completed? Not only is this info relevant for pricing purposes, but it is also important for fitting the transition into an already hectic schedule.
If you are looking for trustworthy local movers, don't hesitate to speak to your moving company for guidance and suggestions.
Tip #3: Learn Shipping Estimate Terminology
Consumer Affairs, an online consumer information center accredited by the Better Business Bureau, explains the kind of estimates will hope to receive:
Moving estimates that are binding, which means that moving companies must honor the prices moving companies quote you if nothing changes in duty.
Unbinding moving estimate, which merely provides a possible estimate of your all moving costs from the movers.
You will likely see a difference in the final price based on the weight and types of services your shipment requires. It is only required by law that an estimate requires you to spend 110% up front and the balance to be billed later.
Moving estimate that guarantees you won't go over the quote if your goods weigh simpler than the estimate. It's the same as a binding estimate, but ensures that items weigh fewer than expected, you'll pay less.
Tip #4: Request In-Home Estimates Rather Than The Phone
Moving Resource Center Move.org explains the differences between in-house estimate and one by the phone call:
An in home estimate is conducted by a professional moving agent visiting your home in person to assess the cost. The relocation expert will be capable of seeing what you have firsthand, so they will be able to give you an accurate quote.
It can be considered free of hassle to get an over the phone estimate, but it is also less trustworthy, especially if you aren't home when the call is made. If you choose this option, Move.org suggests that you create a proper list of things you intend to move before making your phone call.
Therefore, when you are away from property and make the phone call, you don't have to rely on recollection. How does the in house estimate differ from the outside estimate? Simply because it's the best solution, saving you time and hassle in the long journey.
Tip #5: Understand How Much Insurance You Have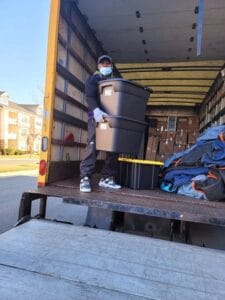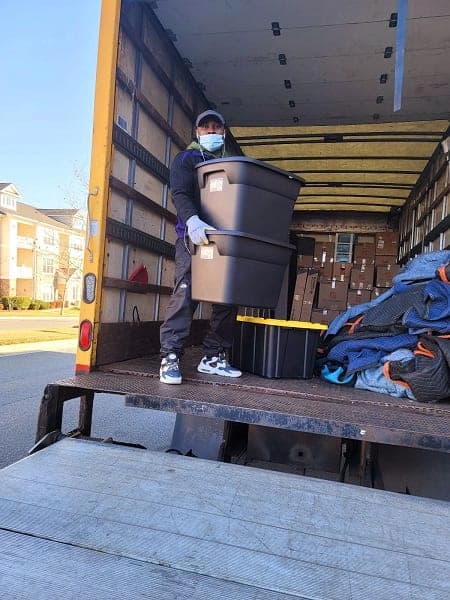 Accidents will happen, let's face it. Your professional movers should use as much caution as possible regardless of how well you pack. The risk of a vase breaking or a television falling apart on the floor is always present.
In such a case, moving insurance is essential. As mandated by the U.S. Department of Transportation and the Federal Motor Carrier Safety Administration, all transportation firms are responsible for the safety of the goods that they transport.
However, this does not equate to insurance. The following liability coverage must be provided by every professional moving company:
Full value, and
Released value
If you choose the first option, the mover will be liable for the entire value of your shipment, and the mover will charge an additional fee. When the released value is used, the company would only have to pay 60 cents per product, a substantial discount from the actual value.
As a homeowner, you should understand that your policy has limitations as to how much damage will be covered during the move. Please always keep in mind that seriously, you will be responsible for paying your deductible, it may range from $500 to $2,000 and even more.
Tip #6: Don't Let Quotes Too Far Out
It is possible that the quote you receive is significantly lower price than the other team. Moving-resource website Movers MD describes discounted quotes as follows:
Estimates over the phone with no written confirmation.
Unrealistic prices that do not include essentials like gasoline and labor.
The quote is based on no questions asked and does not consider your specific circumstances.
Getting several quotes from reputable companies can prevent this situation. Referrals are the best way to go! Get a written estimate as like a consultation at your home. Also, find out how the payment will be handled. A local move is usually charged per hour, while a long-distance move is charged by items' weight.
A Reliable Estimate: What You Need To Know
Prepare an accurate inventory list of all the items you will be moving, including appliances, furniture, and fragile items. Notate any items that require special handling.
It would help if you took note of all physical and geographical features of your present and future homes, such as entrances, elevators, number of stairs, parking issues in the neighborhood, and other details that affect the moving process.
You should only hire reputable movers after reading their authentic reviews.
A general estimate should be requested, followed by a binding estimate.
You should specifically ask what is covered in the binding estimate or hourly rate.
Find out what additional costs may arise.
Additional services are priced separately. During your planning for your move, you have the option to adjust the price as you see fit.
You should always get all the information in writing and should not rely on what you hear over the phone.
The contract or confirmation should be read carefully.
Sum Up
Finding the local moving quotes was never easy but our Rockville local moving services made it super easier. Our team is not only skilled, reliable, and customer-oriented but also affordable. You can learn just how affordable a quality moving service can be if you've been concerned about the cost of your move.
Please fill out our electronic form for more information. Let us know the particulars of your move so we can provide a free and accurate estimate. Feel free to contact us anytime!