852 Avery Road (off Baltimore Road), Rockville, MD 20851
Croydon Creek Nature Center Rockville MD (CCNC) lies just a short drive from Rockville's downtown. . There are 120 acres of forest preserve, meadows, and a winding creek on the center's property that is home to various wildlife. Discover the urban forest and interpretive exhibits at the nature center through informative programs. The nature center is free to visit.
What's at Croydon Creek Nature Center Rockville MD
Animals
In order to benefit conservation efforts and educational purposes, there are a variety of animals. It has reptiles, amphibians, and its very own owl named Cricket.
Hiking Trails
A little over 3 miles of marked trails are adjacent to the John G. Hayes Forest Preserve, which is home to several historical relics, a meandering tributary of Rock Creek, and a variety of wildlife.
Exhibits
Visitors can get a tour of local watersheds and learn how they can positively impact them in the watershed exhibit on the lower level. Various seasonal exhibits are also available.
Discovery Room
The Discovery room includes a large selection of books, games, puzzles, and activities for everyone to enjoy.
Hours :
| | |
| --- | --- |
| Sunday | 1–4 PM |
| Monday | Closed |
| Tuesday | 9AM–4PM |
| Wednesday | 9 AM–4 PM |
| Thursday | 9 AM–4 PM |
| Friday | 9AM–4PM |
| Saturday | 9AM–4PM |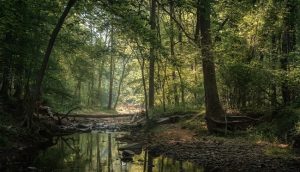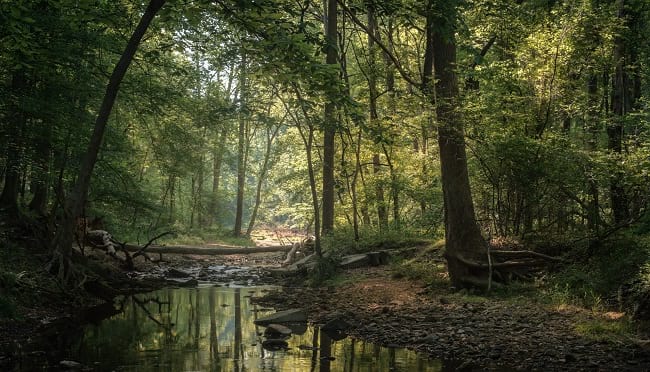 CROYDON CREEK NATURE CENTER FOR CAMPERS
Nature Explorers
Play games, hike, and make crafts as you learn about Hayes Forest Preserve and Croydon Creek Nature Center habitats. Most mornings will be spent outdoors enjoying outdoor play activities that connect campers to nature.
Wilderness Bushcraft Camp
Skill build camps teach campers how to make fire, procure drinkable water, build survival shelters, and navigate using maps and compasses. Every day of the camp focuses on a different skill, culminating in a Survival Skills Challenge that integrates everything learned during the week.
The Science of Life
As you conduct experiments and use technological advances to study evolution and molecular biology, you will learn what it means to be a scientist. DNA models will be created, participants will examine genetics, and they will dissect angiosperms. They will explore the biosphere and biodiversity of Croydon Creek as they seek the answers to complex biology questions.
Geology and Exploration
Explore an area where the liquid, solid, and gaseous parts of the Earth interact as you examine a creek that carved valleys into rock, created waterfalls, and swept trees away. Campers create crystals and conduct experiments on fossilization, stream erosion, and sedimentation!
Address: 852 Avery Rd, Rockville, MD 20851
Phone: (240) 314-8770
DMV Movers LLC Offers For Croydon Creek Nature Center
If you want to move Croydon Creek Nature Center for camp or visit then call our moving company in Rockville MD to move your special items. Anyone from outside of Rockville or Maryland can call our long-distance movers to move out or in at Croydon Creek Nature Center. DMV Movers LLC always ready to help your last minute moving service.
See Our Other Blog Posts :