Relocation is a stressful undertaking that requires a great deal of effort and planning. It's particularly important if you're moving alone without a moving company. To manage and transport their belongings efficiently, many people hire a professional residential moving services. Our specialists make a great tips for hiring movers checklist. So, lets read it.
You can simplify and ease the transition to a new place by using professional movers. Aside from that, they provide services that include disassembly, reassembly, storage, packing, and even unpacking.
When it comes to hiring movers, there is no formula, but educating yourself can save you time, money and help you avoid a moving catastrophe.
We've prepared 12 moving tips for hiring residential movers in rockville that will help you figure out what to look for when hiring a moving company, as well as how to find reliable movers to help you get the job done right.
1. Determine The Type of Moving Services You Seek
A moving company's suitability for your relocation will depend upon factors such as size, distance, and type of move. If you need a few extra hands to assist you, you'll have to decide whether you want a full-service moving company that will pack and transport your goods for you as well as unload them. Be aware that the more services you need or, the longer the move takes, the more expensive it can be.
2. References should be checked
To hire a residential moving services in rockville, it is a good idea to ask for a recommendation from a friend, family member, or real estate professional. You may want to talk to a family member or friend who has recently moved. The same company might be a good option for you if they had a positive experience.
Online reviews are rarely as trustworthy as first-hand experiences.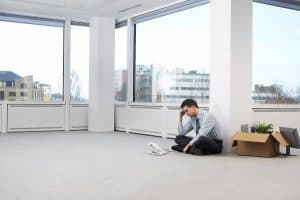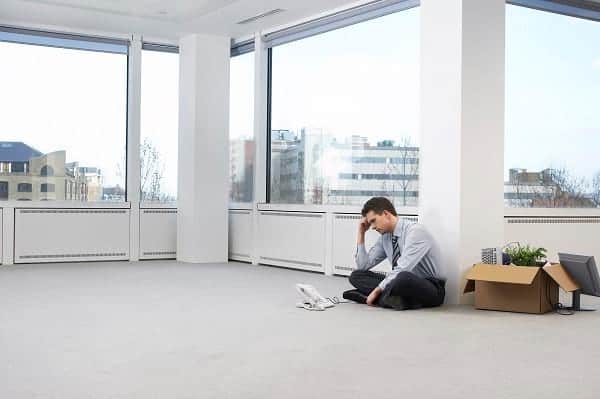 3. Ratings and Reviews
If you haven't heard anyone you know to recommend a moving company, you will want to check the company's online reviews. There's no better way to go. If you intend to use apartment movers in Rockville MD, it's vital to read what past customers have said about them. Be sure to check if the companies are trustworthy, courteous, punctual, and reliable.
On sites like Google, Yelp, and Home Advisor, you can find customer reviews of moving companies. On their websites and social media accounts, most moving companies will feature reviews. If the company's reviews meet your needs, you might want to hire it.
4. Request A Thorough Estimate From The Mover
The weight and bulk of your move can be determined by taking inventory of all your furniture and belongings. A physical assessment or an electronic one can be made. Ensure that the estimator thoroughly examines your closets, drawers, cupboards, and garages in addition to all other storage places.
If you are moving locally (and the cost is largely determined by the time) or long distance (based on weight), the mover will estimate the price based on how much weight and distance your belongings will travel. The inventory estimate must be thoroughly understood by you. This article provides a more thorough explanation of how moving companies charge for their services. Some times, estimation is play a vital role like piano moving. Not every moving company give you the best piano moving services in Rockville, only from few of them you'll get best piano movers in Rockville MD with a proper estimate, like DMV MOVERS LLC.
5. Manage Multiple Pricing Estimates And Compare Them
If you are relocating, the most common mistake is accepting the first moving estimate. Getting multiple quotes from several movers is a great tip for hiring movers.
When you have several moving price estimates, choosing the winning one should be easy, right? Unfortunately, it's not always that easy. It is not enough to judge a moving company just based on the price. Other moving factors also need to be considered as well.
The quality, reliability, and price of professional moving services can vary greatly. Make sure you consider an organization's reputation, any additional service costs, and (of course) the final price. You can save time and money by carefully comparing price quotes from different moving companies – and finding the right one for your relocation project.
6. Avoid Deposits (Most Of The Time)
If you're moving a large house or office building (such as an eight-bedroom home or 20 office units), some moving companies may require a deposit. The movers would be required to schedule multiple moving days and resources for such a move. However, most movers should not require a deposit for most regular-sized moves.
Moving companies that are trustworthy for moving of normal size won't ask for large deposits in advance. The deposit amount varies based on the moving company; some movers require very small deposits. However, most movers charge once the job is completed. A mover who requires a deposit upfront might be worth reconsidering.
The company will also be much more responsive when you haven't paid the company in advance. Paying in advance motivates your moving company to deliver your goods as soon as possible.
7. Be Aware Of Red Flags
Some of the moving companies out there may attempt to scam you. Sadly, there aren't all honest businesses out there. Choosing a moving company should be an extremely careful process. You will be protected from fraudulent moving attempts.
Pay Attention To These Red Flags If You Want To Avoid Scams :
The low-ball estimate. Low-ball estimates are one of the most common moving scams. This price quote is so low that it seems too good to be true (it is significantly lower than others). It certainly is! These deceptive movers utilize this technique to get more moving jobs, and then they raise the price substantially once they have your possessions.
Their business is not insured or licensed. Any moving company that isn't licensed should not handle your precious possessions. For local in-state moves, the majority of states require licensing; however, a few don't. The requirements for obtaining a movers license vary based on the company. Insurance is one of them. Liability for transported goods must be assumed by all legitimate moving companies.
Typical moving contract. Avoid signing blank contracts. Make confirmation about every point is in writing. Any extra fees and pick-up and delivery dates should be included in the estimate from the mover. Make sure to understand all the details in your moving contract. An item that does not appear on the inventory list cannot be claimed.
8. Review BBB Ratings
To find out if a moving company is reputable, check with the Better Business Bureau. BBB reviews are also available and can give you a sense of whether you should work with a particular mover. Understand that moving companies must pay the BBB in order to be listed, and not all moving companies are. Even though they aren't on the list, it doesn't mean that they aren't good moving companies.
9. Be Ready To Move
There is more to hiring a moving company than simply having them show up and do all the work. In addition to the packing services offered by most moving companies, there are still a few things that you should do to ensure a smooth move. You can review this Checklist for Movers.
10. Stay in Touch With The Movers
If there is nobody in the house on moving day, tell the movers where to place items and answer any questions they may have. During the move, you need to save money and time. To learn more about saving money while moving, take a look at these Money-Saving Tips For Moving. Always remember, it is very important to touch with movers. Trained and experienced best local movers in Rockville MD is vital important for a smooth moving experiences.
11. When You Have A Problem, Make A Claim
In the days following your move, make sure you check all your boxes and items for damage. The sooner the damage is reported, the better. The move should be reported no later than 9 months after the damage occurred. Within 30 days of receiving the damage claim, the mover must accept or deny the claim.
12. Be Informed and Ask Questions
A well-informed consumer can select the right professional moving company easily. Choose the mover that has provided the most satisfactory answers after asking them a few fundamental questions. Some moving companies may surprise you with how easily they can fail this last test of yours.
Listed below are some quick questions you might ask your candidate moving companies :
What is the length of your business experience?
Do you have a license?
How do you protect my goods? Do you offer insurance or "valuation"?
Is the equipment needed to residential move my goods available?
How much deposit do you require?
Do you allow cancellations?
Is property damage a concern?
How do you handle special orders?
What happens if something breaks or goes missing?
What are your dispute resolution procedures?
Do they've everything for piano moving?
Contact all of the businesses that you plan to contact and gather all the information you need. Before making your final decision, learn as much as you can.
Researching the specific moving companies recommended by a service you trust is always a good idea before fully trusting them.
See Our Other Related Blog Posts :