Traditionally, tipping is a contentious issue, particularly in the case of moving professionals. Of course, they are paid by the company, but many people believe it's appropriate to reward them for a task well done. Which raises the question of how much to tip long distance movers nowadays? Should I just give them pizza & beer?
However, if you're considering tipping your moving crew (although it's not required, tipping is indeed customary), the following points provide some insights. The tip you should give to local movers varies from that of those are work for Rockville long distance moving companies.
The cost of long-distance moving, particularly if there is heavy lifting involved, should account for 15% to 20% of the overall moving cost. When moving locally, a tip of 5% to 10% is recommended. Under tipping can make you appear ungrateful or rude, but you should also prevent over-tipping to avoid blowing the budget on your move.
Ultimately, long-distance relocation could take days, or even weeks, depending on the distance, so you should factor in tip expenses as well. Do you know how much to tip the movers, as well as how to hand the keys over? Check it out below.
Tip Calculation For Long-Distance Movers
According to several moving companies, the average cost of a long-distance move is $4,300. The numbers you'll find vary widely depending on:
How much weight is in your household belongings
Based on the distance you are moving
How many expert movers and services services you need
The size and work ability of your relocation team
The location of your home
You should tip your movers approximately 5% and 15% of the total cost of your move. A long-distance call would cost anywhere from $215 to $645 on average. Basically, an extra sum of money will be used for tipping.
Please Note: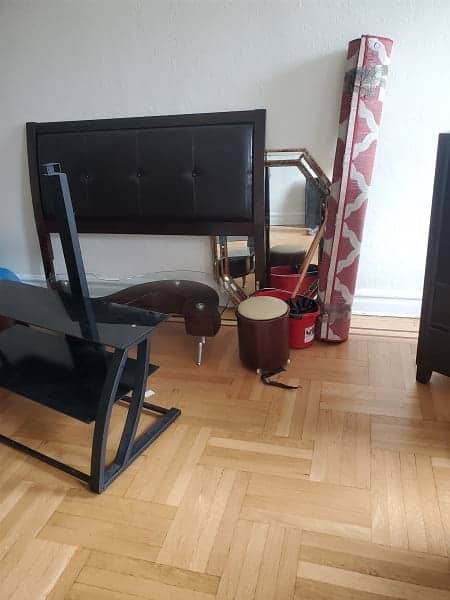 These amounts refer to the total tipping amount. Divide the cash tips among your moving teams, mainly if there are multiple teams at different locations. Why are the numbers so large? What is the best tip amount? Our long distance moving company in Rockville can be categorized into two categories.
A One-Day Move
In case the long-distance trips are smaller, a lower tipping amount is appropriate. An amount of 5 to 10% can be appropriate for a move that consists of only:
Packing, loading, and driving for one day.
Basic moving day with no complex lifting or packing.
No stairs or only a few flights of stairs.
Only 1 or 2 crew members.
A Multiple-Day Move
In most cases, cross-country moves require the services of movers and take a few days to finish.
As a result, many moving companies spend days, sometimes weeks, preparing your contract.
Tipping on this scale usually falls between 15% & even 20%, depending on the quality of the service.
Moving Tips For Locals
Although local moves can be equally stressful, they usually only take a half-day, at least a couple of hours.
The cost of your move can typically be determined by determining an hourly rate.
In addition, depending on how complicated the move is, tips are between $10 & $20 per hour per individual at the end job.
Long-Distance Moves: Reasons To Tip A Little More
It is not necessary to pay 5% to 15%, particularly if your workers go the extra mile to exceed expectations on your big day. Getting a home moved is a big challenge, especially if you're also hiring packers adept at moving.
There are a couple of things you should watch out for when considering tipping higher than your initial amount:
The furniture you have is particularly heavy
Fragile items were handled with care and patience
Due to the number of stairs in your home
When the moving vehicle arrives early at your destination
Throughout the move, moving tips were provided
The moving team worked in hot conditions under bad weather
Your final bill came to less than you had anticipated
Overall, the service was better than expected
Additionally, if the moving company provided additional services, tip extra. Consider adding extra tips; take a look below:
Providing services for packing & unpacking
Preparations for storage
Auto, motorcycle, & boat shipping
Piano moving
Early pickup or last-minute moves
International coordination
Extensive assembly & disassembly
Cleaning & debris removal
Check Also : "14 Crucial Considerations" For Choosing Long Distance Moving Companies Near Me
How To Thank Your Movers In Other Ways
Along with the traditional tip payment, residents can make moving day more efficient by providing extra tips. In addition, they can help workers who spend long hours at work. There will be no special treatment for movers, but here are a few tips to make moving a success.
Provide Cold Water & Packaged Snacks
Despite the weather, movers must work, which is especially challenging when moving long distances on hot days.
Provide cold water and packaged snacks, and trail mix to keep everyone hydrated.
Remember to offer these at both locations, even in your empty new home.
Clear The Pathway
Before the moving team arrives at your house, check to be sure it is ready.
Make sure boxes are labeled and packed & all debris is cleared from the truck's path.
Make sure the day runs smoothly by hiring a babysitter for the kids & pets.
Flexibility Is Key
On a stressful day, a little gratitude can go Quite a distance.
Generally, moving companies do not want you to assist with loading & unloading.
If you have questions about your home, stay available to answer them.
In the event of an unexpected event, make sure your moving company handles it professionally and quickly.
Leave A Positive Review
For long distance moving services in Rockville movers, getting business online depends on great reviews.
When they did a great job, leave a well-detailed review online, particularly on major review sites like BBB.
As much as possible, make notes about what you liked about moving day, so future customers know what to expect.
"FAQS" Regarding Tipping Long-Distance Movers
01. When movers load or unload your stuff, do you tip them?
Traditionally, movers are tipped after unloading. However, if there are 2 teams at the origin & destination, tip the loading team half of the amount prior to leaving.
02. Are movers paid on moving day?
There is a different payment schedule required by each moving company. When booking your moving date, you usually need to pay a deposit and the remaining balance before the truck arrives at the destination.
However, many movers require payment in advance of the moving truck arriving, especially when moving long distances. In case you're not sure how or when you should pay your mover, make sure you clarify this in your contract.
03. How much should you offer tips when you move?
In order to reduce confusion, separate the cash moving tips from the full relocation payment. Ideally, hand the check or cash, depending on what they prefer, directly to a member of the moving crew.
04. Do you tip your packers?
For only hire and packing services, give each mover between $10 to $20 per hour. Consider paying more if they:
Fragile items packaged in bubble wrap
Exceptional customer service from the beginning
Helped organize & label boxes
The process moved faster than you expected
05. Do you tip your long-distance moving truck driver?
Typically, you'll pay 15-20% of your total move price for gratuity. However, if you hire long distance moving companies, both moving crews must be tipped (movers and drivers). In order to figure out how much to tip, divide the final bill by two (for both crew members) plus gratuity by percentage.
06. Are movers paid before or after moving?
This question is usually answered by telling the movers that they usually get paid after your move. This means that they get paid after the move is done. All trustworthy companies follow this procedure. A reputable moving company will request payment after completing the move.
Finale
You wouldn't hesitate to tip your hairdresser, bartender, or restaurant server if they provided excellent service, right? Your movers are no different. They work hard for your possessions because they value them. Like other professionals in the service industry, tipping makes up part of their income.
But best long distance movers in Rockville received widely asked question is how much to tip long distance movers? We answered all of the questions you have.If you have received excellent service from your movers, it is important that you leave them a positive online review.