Preparing for movers in advance can save your valuable time, frustration, as well as anxiety during moving day. If you are wondering what to do before moving, here is what you need to know!
A moving checklist can seem overwhelming at first. Our team is here to help you, so don't worry. Plan ahead and prepare properly; you will be able to complete all your tasks with plenty of time left over to enjoy your leisure time. As proof, we created a comprehensive guide on preparing for a relocation.
By following these tips, you'll arrive at your new home well prepared and equipped to handle any challenges that may arise. To keep you organized, to keep you on track, and to keep the moving process stress-free. It's time to get started!
This information will help you prepare for moving. I hope you find it helpful.
Make Your Move Success By Making Important Moving Decisions
As you prepare to move, you will need to make various decisions, so be prepared to answer these questions beforehand. So, you'll be fully prepared and informed for the big day when it finally comes.
When planning your move, ask yourself these questions:
Can I pack myself, or will I hire professionals?
Will I rent a truck or hire a moving company?
What kind of moving services do I plan to hire?
What type of moving insurance should I purchase?
Is my car going to be shipped?
How will I pack my belongings during the move: recycled boxes, plastic containers, or brand-new boxes?
For the most efficient move, prepare and answer all questions well in advance.
Get Organized When You Are Preparing To Move
How To Get Ready For Moving Like A Pro? Well, the organization is the key to getting ready for moving. When you consider all the coordinating, scheduling, & filing that will be required in the coming weeks, it is easy to become overwhelmed.
Here are a few tips to keep you on track:
Set Up A Moving Folder In A Binder
First of all, you'll need a binder or notebook, or you'll need to make a "moving" file on the computer.
In this way, you can keep a moving checklist, plan your timeline, and organize your moving documents.
Gather moving papers, contracts, & receipts, make sure you keep track of them all.
Additionally, crucial identification documents (passport, photo, I.D. card), As well as financial documents that pertain to the new place (mortgage documents, loan agreements, leases) also keep in a safe place.
Download The Ultimate Relocating Checklist
If this is your first time moving out, moving to an apartment, or moving 20 times in a row, a checklist is a must.
Next, you can begin creating a schedule.
Accordingly, you will benefit from planning your move by the week: "8 weeks", "4 weeks," "2 weeks", & so on.
It allows you to plan your move in smaller segments that are easier to manage.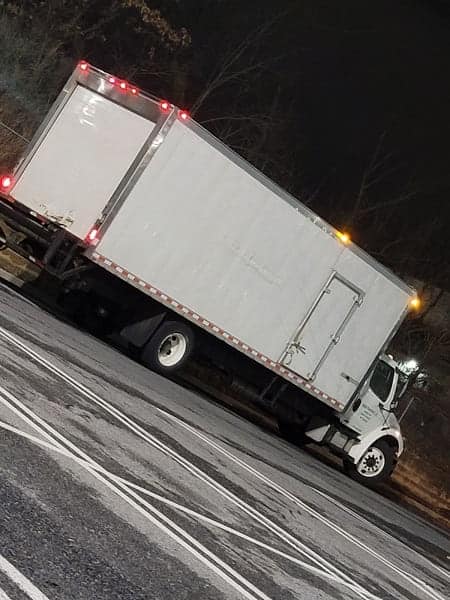 Take Inventory
Make an inventory of all your possessions and estimate the cost of your move.
This step is crucial, so make sure you keep a record of whatever you own.
A moving inventory list can be useful in hiring a moving team and comparing insurance policies.
Budget For Your Move
Before we move forward, determine your moving budget.
Don't forget to factor in all the relocation expenses you'll have after you move, including furniture purchases, repairs, etc.
Ensure you keep a copy of all moving expenses and file them in a handy moving cost folder.
Scheduling Your Time
A move requires planning for upheaval as well. Regardless of your planning and finding the right moving date, things can still go wrong.
Put aside some time each week for yourself and be prepared for things to get messy.
Don't forget to use the face mask, get a bath, exercise, whatever you need to do, and take care & be kind to yourself.
How To Pack Like A Pro For Your Move
The ability to pack well is a key component in preparing for a successful move. How do you handle those are pricy and valuable collections? Do you know how to organize those electronics? This section our packed with pro tips & hacks.
Invest In Quality Packing Supplies
It's expensive enough to move without wasting cash on unnecessary supplies.
As an example, you will need the right type of boxes for your personal belongings.
Have many books but fewer hanging clothes? The right shapes and sizes of boxes will make a big difference when you're packing your house.
Prepare Tricky Items For Packing
Packing some items is more difficult than packing others.
Pack your pricy and fragile items properly to keep them safe during the move.
You should wrap your jewelry with plastic wrap, take pictures before unplugging electronics, & pack your meals like you would for a grocery store.
In addition, label each box accurately.
Make sure your books don't end up on glassware.
Pare Down Before Moving
Unless you're an absolute minimalist, you probably don't need every item you own.
Take a look at your possessions and get rid of anything unnecessary before moving.
Sell your stuff at the garage sale & donate whatever is left afterward.
Make Sure You Pack The Right Way
Packing can be done in stages as long as you're not rushing.
Whether you are moving DIY yourself or not, packing takes up a lot of your time.
Put away off-season clothing as soon as possible, particularly if you won't be using them before moving.
Last but not least, include your essential documents, plus your "Open First" box with everything you need for your first few days.
Ensure That You Are Moving With Professionals
There are many moving companies to choose from, but you should know how they work.
When dealing with moving companies, check their references and ask for multiple quotes before you hire them.
Get Familiar With Professional Moving Rules
Before you hire a moving company, you should learn what can & cannot be put on a moving truck.
When moving, you should not transport flammable items in your vehicle & keep confidential documents close to you rather than behind the truck.
Whenever you hire a moving company in Rockville, calculate the amount to tip them before the move so that you can withdraw the correct amount of money.
Conclusion
Moving to the next town or across the country, relocating can be is a stressful & overwhelming process. Luckily, our guide on how to prepare your house for movers can help, and no doubt you found it useful.Please share this page on social media if you find it helpful. If you have a minute, let me know how it went in the comments below. I look forward to hearing from you.