In the digital era, locating a local moving company is relatively straightforward. However, picking the right moving company is a bit more complex. Finding the right company to help with your relocation may seem impossible with so much information available to you.
How to choose a local moving company in Rockville MD? No worries! Break it down into sections, and you'll have an easier time finding the right company. Take the following steps to get started :
1. Take the initiative first! Try online searches and check with real estate and mortgage companies to see if they may have any advice.
2. If you're looking for movers, make sure they're insured, bonded, and licensed.
3. Verify if the moving company has an online presence.
4. Get in touch with your moving company to ensure they're proactive, attentive, and helpful.
5. Hiring a residential movers in Rockville is an important decision. If you make an informed decision, your move will go more smoothly.
How Do You Find a Reliable Local Moving Company?
Professional local movers in Rockville are easily obtainable. Many of them have good social media presences with helpful websites. Their reviews are generally positive on many online resources. Many realty websites provide helpful tips on selecting a moving company. It may be the easiest way to find the best moving company in Roclville Maryland: by word of mouth.
It seems like everyone has had the experience of moving. Talk to your colleagues, friends, and family. How was the experience for them? Do they have recommendations for moving companies? Referrals from friends or family can often provide the most insightful information.
An Insured, Licensed, and Bonded Local Moving Company is Essential.
By law, all moving companies must be insured, licensed, and bonded. Maryland Movers Council is a great resource for finding a fully licensed moving company if you're moving within Maryland.
By working with a moving company that holds these certifications, you know you're dealing with a reliable and professional company. You'll get all this information on the company's website so easily.
You can ask for documentation if you don't see a note stating that they are insured, licensed, and bonded.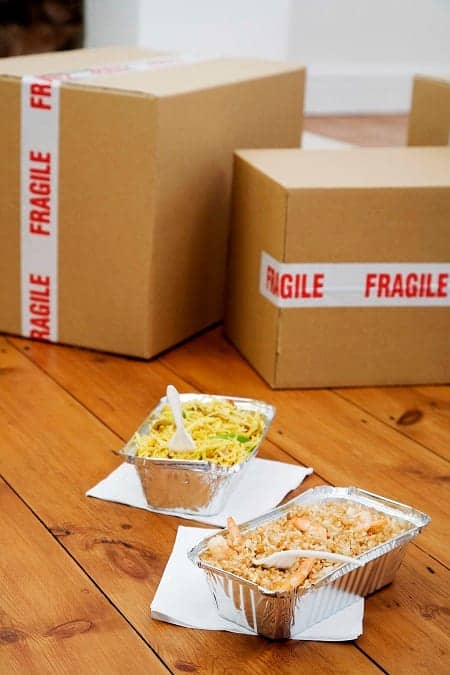 Expert Movers Have a Strong Online Presence.
These days, a lot of people conduct their research and purchase online. It would help if you did this when you are looking for a new home, buying clothes, or even choosing a moving company. All kinds of businesses need a strong online presence these days to remain competitive.
A moving company's website should be informative and helpful. The guide should include tips and tools to make your move day a success. Additionally, they should include an easy-to-use cost estimating tool so that they can gather all information about your move and provide a specific quote. Sites that are difficult or subpar are often the first positive or negative impression of a company to its customers.
Whenever you're looking for a local moving company in Rockville MD, it's a best idea to check their online reviews from various platforms. In addition to reading other experiences, it is helpful to use this tool when selecting a partner to help on the day of your move.
Moving Companies Should Provide More Than Just Moving Services.
Expert movers provide professional services. Additionally, their Customer Service Representatives are compassionate and try to do everything possible to ensure a great smooth move experience. They also have seasoned movers who will look after your possessions with care. While moving is a significant life event, there are other services you may require.
You should expect the best moving companies to provide you with all of your moving-related needs under one roof. Check if your shortlisted moving company can help with the following to reduce stress on moving day :
Packaging. Packing up your belongings can be a pain. Once you gather them all, you have to think about how to put them in boxes. It is important to wrap every plate and coffee mug carefully to prevent breakage. Also, it is important to fold and pack every piece of clothing and bedding. So what's your plan to do with all those clothes and coats in your closet? Several moving companies offer packing services.
Storage. For a lot of consumers, storing materials offsite is very common. Sometimes it can be for a few days or a few hours. Sometimes it has lasted few months or weeks. If your moving company offers storage on-site, ask them if they offer it. The mind will be in peace; from ensuring that your belongings are secure and safe is priceless.
Final Checklist to Choose a Local Moving Company In Rockville
Now you learn what to look for choosing a moving company. Ensure that your local moving company is insured, licensed, and bonded, Search for online reviews and look at their websites. They offer packing and storage services, as well as moving-related services. So what's next? To relocate to Rockville, how do you select the best moving company?
After reviewing the information they've provided you, you should carefully scrutinize it. Comparing moving companies' estimates with the inventory items you provided, does it seem accurate? Moving companies need to disclose all their charges. In addition, make sure their estimate includes moving supplies like shrink wrap and blankets. Ask about the travel time as well. This guided way; you won't be surprised by the final moving bill!
Contact your moving company's Customer Service Representative. It should be a pleasant experience. In order to make you comfortable in the days or weeks leading up to the move, the crew that arrives to perform the move will likely fall short of your expectations if their Office Team does not go above and beyond.
Please Find The Best Movers in Rockville, MD, by Contacting us today.
Rockville, MD, is home to many different moving companies, so make sure you hire the top-rated company to ensure the best moving experience. Please make an appointment today with DMV MOVERRS LLC to learn how to help reduce your daily stress and make your moving experience enjoyable!
See Our Other Related Blog Posts :